Compare us to other chatbot platforms. Understand our key features and chatbot benefits. Discover why Futr is the best AI chatbot solution for your organisation. 
Compare us to other chatbot platforms
Are you looking for a chatbot platform to support your team and customers?
If you're looking for a chatbot platform to support your team and customers, choosing the best AI chatbot for your needs is essential.
Futr's chatbot platform gives your customer service team superpowers, raising customer satisfaction levels through meaningful interactions, making it one of the best AI chatbots.
Futr knows that 80% of customer queries relate to just a handful of problems that the right AI chatbot can quickly resolve. But the other 20% require a human agent to answer customer questions where artificial intelligence can't.
Our AI chatbot software empowers your customer service representatives to focus on the customers that need them most.
The Futr AI chatbot gives your team a centralised place to interact with your users through 10 social media platforms, from Facebook Messenger to SMS. The Futr AI chatbot makes your customer service department fluent in over 120 languages, using automatic translation services.
All this and more make Futr one of the best AI chatbots. See how we stack up with other chatbot platforms or get in touch to book a demo.
Compare us to other chatbot platforms
An unnecessarily complex AI bot.
Straightforward and convenient — that's what Futr's all about.
Intercom's pricing structure might mean you're paying for interactions that don't serve your customers well, and their interface can confuse your team. You won't find any of that with us.
Our incredible customer service team knocks spots off the competition, so the answer is easy if you're looking for an end-to-end offering from installation to your billing and troubleshooting. It's Futr. 
Futr is a more intuitive, conversational AI.
It's nice when things are free, but you sometimes get what you pay for.
Easy setup and support, a single clear dashboard and integrations with 10 social media platforms set us apart.
So whether your customer wants to get in touch through Facebook Messenger, Microsoft Teams or even SMS, why not automate customer service intelligently with Futr.  
Why choose the second best?
You might think that Livechat can do everything that Futr can.
But Futr does it so much better.
Why choose three social media platforms when you can have 10? Or 60 integrations when you can have over 200? Why choose 48 languages when you can have over 120?
With our flat pricing structure and clever conversational AI, you'll find that Futr is one of the best AI chatbots.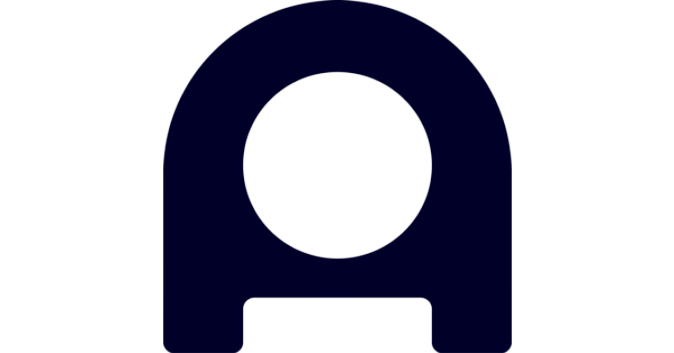 Better integrations and reports with Futr
Futr is all about giving you options and flexibility. 
Ada's chatbot falls down when it comes to integrations and reporting which is surprising, given that these capabilities are the benchmark in today's modern chatbots.
Futr has tackled this and provides rich insights, as well as over 200 ready-built integrations, making implementation easy and giving you insights from day one! 

We Build Bots—from scratch
A WBB bot has to be built from scratch, which means everything is customised. This means, even basic integrations—which other chatbots provide as a standard—have to be done from scratch, and at a cost.
That means you'll end up spending a lot more than you should for features which should come as standard. 
Discover the Futr core chatbot benefits
By choosing our "off the shelf" functionality, we can have you set up in minutes, and our excellent customer service team is at hand to help when you need us.
Up to 3 knowledge base sources
Provide a wide range of answers for your customers by integrating up to three knowledge base sources, from FAQs to PDFs or even an entire website. Our conversational AI can remind your users of delivery slots or even upcoming bills.
Omnichannel social chatbots
Futr can deploy AI-powered chatbots across all your social media platforms, with 10 available from Facebook Messenger to WhatsApp. We're the best AI chatbot to meet your customers where they are.
Automatic language translation
Our clever multilingual bots allow your customers to contact you in the language they feel comfortable speaking. Our natural language processing technology quickly makes your customer service representatives fluent in 120 languages.
Automating the most common questions and processes frees up time for your hard-working humans to focus on those who need them most.
Insights and analytics dashboard
Customise reports, gain valuable insights into your customer data and dig into your customer behaviour with our advanced analytics.
200+ Ready built integrations
Our AI chatbots integrate easily to enhance your existing tech stack, creating an accessible platform for your team and customers. That makes us one of the most advanced AI chatbots there is.
You will be putting your live agents in front of those who need them most. Should your customer wish to speak to a real human agent, Futr will instantly transfer them using our live chat software from the chatbot.
Make life easier for your customer service department. Our chatbot platform does the hard work by ensuring all chatbot conversations and human interactions take place on one centralised platform, so your team doesn't have to monitor multiple messaging channels at once.
Read our FAQs or get in touch to book your free demo. 
We understand that choosing the best AI chatbot for your organisation is a big decision. But we're confident that you'll love Futr.