multilingual chat from your chatbots & live agents
Engage customers in their preferred language with our multilingual chat superpowers
Make your chatbots and live agents instantly fluent in more than 120 languages. Support your customers worldwide and introduce a delightful layer of personalisation to their journey. It's the perfect solution for organisations with multi-language websites and international operations.
Add a layer of seamless communication to your brand. No need to pay for slow and costly translation services.
Increase customer satisfaction by talking to users in their preferred language
Our AI auto-translates questions and responses, making your chatbots and live agents fluent in 120+ languages.
Provide 24/7 self-serve and automate answers to frequently asked questions in multiple languages.
Talk to your customers on any digital channel, from Your website to WhatsApp and Facebook.
Escalate complex conversations from your chatbots to your language-agnostic live agents.
Let multilingual chatbots interact with customers using natural language, creating a more engaging experience.
Government Grade Security
Enjoy end-to-end security architecture with military-grade data encryption in transit and at rest.
Get instant multilingual chat from your chatbots and live agents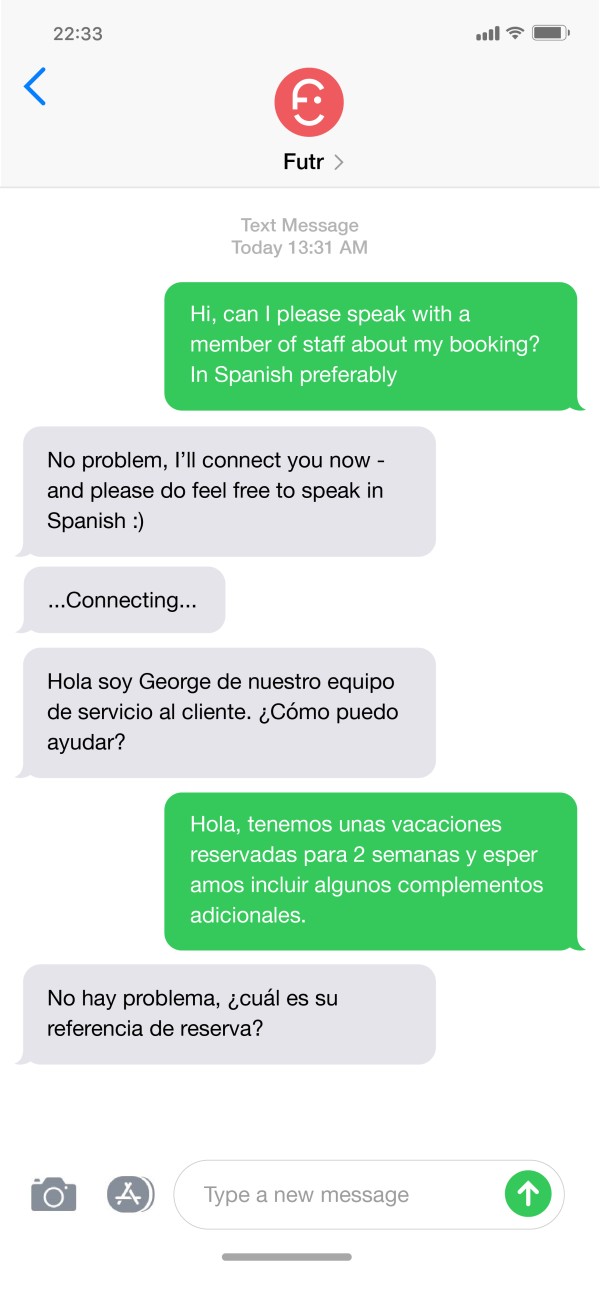 Futr's multilingual chat solution
Automatically translate inbound and outbound chat conversations
Futr's multilingual chat solution auto-translates inbound and outbound messages in over 120 languages.
When engaging a chatbot, a customer simply needs to choose their preferred language from a dropdown menu in the chat window.
When escalating the conversation to a live agent, our platform will translate the conversation to your live agent's language and back to your customer — all in seconds.
engage customers using natural language
Multilingual support that goes beyond simple translations
More than just simple translations, Futr's multilingual chat solutions give your brand the ability to engage customers using natural language.
Learn more about your customers using their words to have a better understanding of: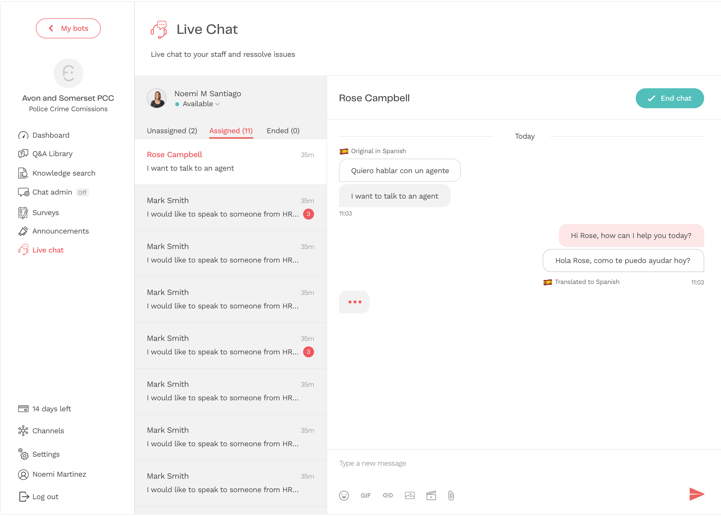 providing the necessary translations
Frictionless escalation to your now-multilingual live agent teams
Futr can instantly escalate complex and urgent conversations to a live agent on your team.
A chatbot can generate a ticket for a scheduled chat on the next business day during out-of-hours periods.
Our live chat platform instantly recognises a customer's language and provides the necessary translations. No need to worry about any increase in your average handle and turnaround times.
engage customers using natural language
Improve your knowledge base of multilingual chat queries
Futr's AI and machine learning models learn from your customers' most common queries in different languages. We'll add them to your knowledge base at the end of every chat.
As you mine more conversations for data, your chatbots will also get better at providing human-like responses and understanding the context of words and phrases in different languages.
Our chatbot platform's backend also lets you track your customers' overall mood based on common queries. Use sentiment analysis to understand your customers' most pressing concerns and how they're being dealt with.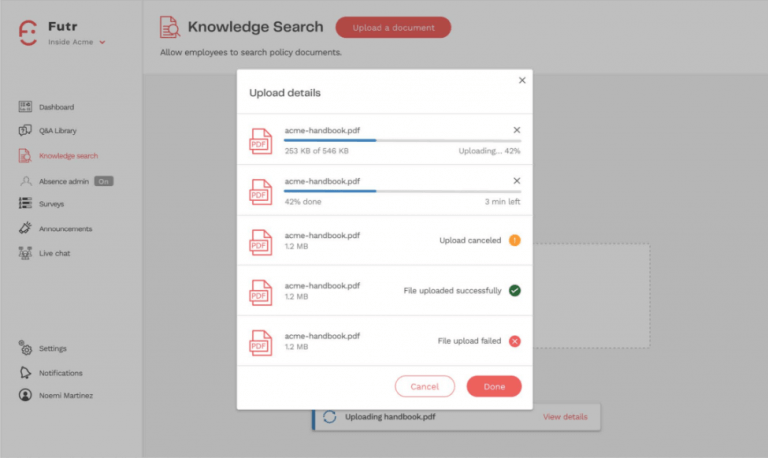 live chat & chatbot features
Discover our live chat and chatbot features
Data encryption in transit and at rest