Live chats play a vital role in helping your eCommerce business stand out from the crowd, guarantee stellar customer support, and ultimately build the foundations of long-term success.  
But, with so many options on the market, which live chat software should you invest in? The choice is tough! Not all live chat solutions possess the same qualities, and making the wrong choice may compromise your budget significantly. Fortunately, there's a surefire way to select the best live chat software for your needs.  
Let's start by looking at the different chat service providers available for customer support teams today and determine what features make the difference.  
Intercom
Intercom is a complete customer service platform that provides multiple features, including a customer service messaging channel. Alongside the live chat, Intercom offers a new AI chatbot – Fin, which is powered by GPT-4 and provides plenty of features, including automation services.  
So, what makes Futr AI superior? While Intercom may offer a range of functions, their live chat system and pricing structure is far more complex than it needs to be. This creates a huge downside for users: imagine having to troubleshoot a system you don't fully understand or renewing your subscription when your customers are waiting for your support! 
Futr AI, on the other hand, is created to be straightforward and convenient – not to mention including its own safe GPT-4 features. Our entire infrastructure, from our systems to our UI, is designed to be easy-to-use and intuitive. This ensures your team can seamlessly navigate the platform, without encountering any confusion!  
Tawk.to
Tawk.to is an easy, accessible, and free tool that small businesses can take advantage of as they approach the world and possibilities of live chat solutions. While this chat platform certainly offers some advantage, its simple structure does not always provide the sophistication you need to deal with large volumes of queries, who may wish to interact from any timezone or in any language.  
Futr AI, taking advantage of up to three knowledge base sources (such as Your website and dedicated FAQ and PDFs), offers a far more advanced alternative. With Futr AI, you'll be able to seamlessly nail every interaction with your customers and support live chat conversations, regardless of the volume of clients requiring support concurrently.  
Livechat
Given its capabilities, Livechat is a great option if you wish to showcase your products or services as soon as a client accesses your eCommerce website. Additionally, integrations such as Facebook, WhatsApp, and Shopify allow you to interact with your audience through different communication channels.  
Nonetheless, there's a lot more that customers may need help with besides product information and troubleshooting! That's where Futr AI comes in. Our more advanced chat platform is able to support the variety of your customers' needs in the most intuitive manner! Whether it's answering FAQs, providing support in multiple languages, or escalating issues to an expert customer service representative, the live chat designed by Futr AI covers your needs and expectations from A to Z.  
ADA
ADA is one of the first live chat support bots on the market. Over time, this platform has been updated to offer better integrations and capabilities. If you are looking for a reliable chatbot that has been operating for a while, this may be an option to consider – but you should not overlook the areas where ADA falls short.  
For example, this platform does not offer the sophisticated and comprehensive reports you need to continue advancing your customer service strategy. In contrast, with Futr AI, you'll be able to access accurate, detailed, and real-time data about every single interaction that involves your customers.  
We Build Bots
WBB does exactly what it says on the tin: a live chat is built directly into Your website as you need it. Of course, this provides significant levels of customisation, but there's also a few limitations to keep in mind. Firstly, if something goes wrong, it can be hard to fix without the assistance of the same team that implemented the chat in the first place. Secondly, some features – such as Facebook and WhatsApp integrations – are not always easy to get right.  
So, how is Futr AI different? Our no-code platform is created to offer great levels of customisation, but its standard structure makes it incredibly easy to use and troubleshoot.  
Futr AI: The Features That Make a Difference
So far, we've looked at a few of the best live chat solutions on the market. Now, let's look at why you should pick Futr AI for your eCommerce website.  
Beside the characteristics we've explored above, Futr AI offers: 
Multilingual

, 24/7 live chat support software

: Futr AI's platform is able to handle any volume of customer inquiries, at any time, and in over 120 languages. The self-service option also allows customers from around the world to access help and support at any time, anywhere. 

 

Bottom Line 
If you are looking to integrate a live chat on Your website, it is critical to keep in mind that not all chat platforms offer the same standards of service. To avoid potentially damaging your business reputation, choose a chat provider that exceeds your customer expectations when it comes to accessing customer support. Fut AI can help you achieve that and more. Get in touch today or book a demo to get started.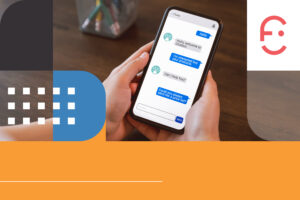 Powered by natural language processing (NLP), conversational AI is an advanced technology capable of simulating human speech and interactions. Although
Read More »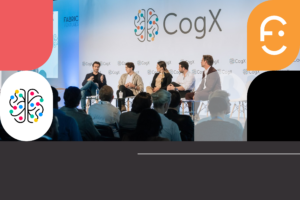 CogX Festival is one of the largest conferences in the world focused on conversations around AI and ground-breaking technology. This
Read More »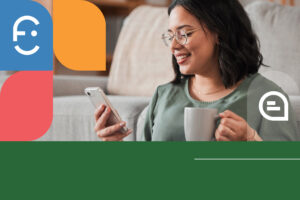 Live chats play a vital role in helping your eCommerce business stand out from the crowd, guarantee stellar customer support,
Read More »