Futr's work to help social landlords bring digital choice to tenants during the coronavirus pandemic has been shortlisted for a national award.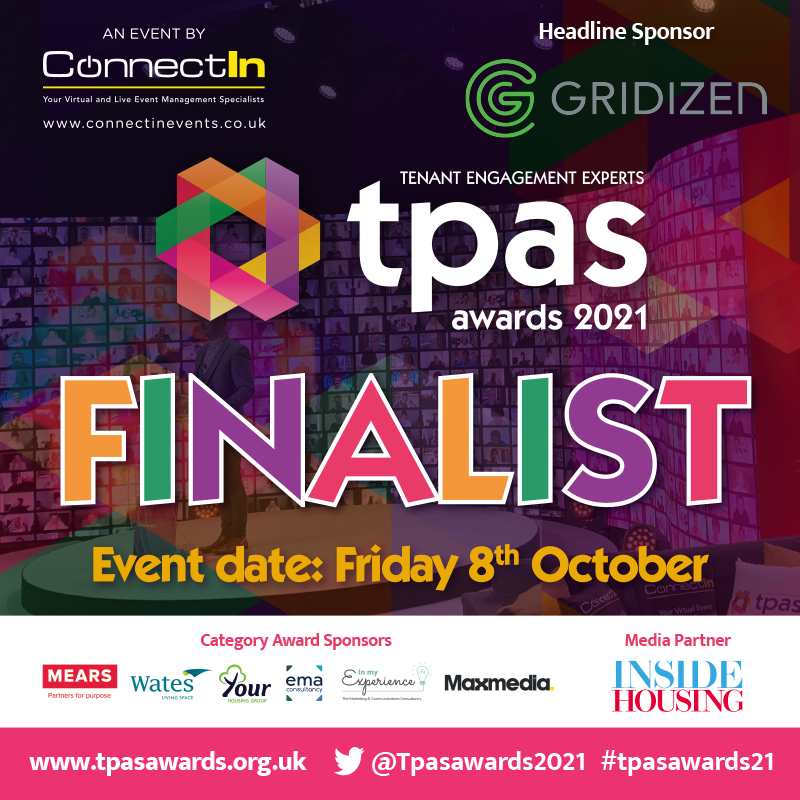 Creating digital choice for tenants and their social landlord during the coronavirus pandemic has led to Futr making the final cut at these top awards.
The shortlisting comes in the TPAS Awards. The awards are a national event that recognises the best engagement with tenants in the housing sector. Futr has been named in the 'Outstanding Tenant Engagement Award – Contractor' category.
Futr proudly reports that they are the only technology business listed in this year's prestigious tenant engagement awards.
The VC-backed company's conversational chatbot technology was adopted as part of housing associations' digital transformation journeys to bring tenants closer to their landlords.
Through the always-on solutions, residents can get support around the clock, immediately, in any language and on any channel.
Futr's work has seen several new housing clients adopt this approach, including Ongo, First Choice Homes Oldham, and believe housing.
Excitingly, believe housing have been shortlisted too, named in the Outstanding Tenant Engagement (over 10,000 homes) category.
believe launched their Futr chatbot as part of a project that's seen customer satisfaction rise to a score of 8.89 out of 10 and ultimately led to their listing at these national awards.
Simone Bartlett, Customer Experience Business Leader at believe housing, told Housing Technology, 'our customers are finding it [Futr's chatbot] an increasingly useful source of information as and when they need it.'
Head of Sales for Housing at Futr, Kitty Hadaway, said: "The coronavirus pandemic has been challenging for everyone, but presented itself as an opportune moment to seize the power of natural language processing chatbot technology to bring landlords closer to their tenants.
"Futr brings an accumulated knowledge of tens of thousands of tenant interactions. This acts as a valuable foundation for any new landlord that goes live with this technology. Ultimately, this enables landlords to supercharge their customer service teams and bolster tenant engagement in a matter of hours.
"Of course, we don't produce work with the aim of winning awards, but it's great to be recognised by such a prestigious nomination for our work."
The results of the 2021 TPAS Awards will be announced on Friday 8th October.
Futr was also honoured to be named in two categories at the Northern Housing Awards earlier this year: 'Best 'Product/Innovation of the Year' (for our chatbot technology) and 'Supplier of the Year.'
Read our customer stories to find out how how we've been helping other organisations.
Book a demo
To find out more about Futr and how we can help improve tenant engagement, book a free demo of our solution.