Spotlight on Retail
In this edition of our Spotlight on Retail series, we spoke to the David Crawford, the passionate Group CTO at Naked Wines about how they have strengthened their customer experience with tech and what they plan for the coming year.
Please can you give a brief introduction to yourself and Naked Wines
I started my career in technology over 30 years ago now! I quickly found I was able to talk technology and business quite well, so most of my career has actually been as a sort of a technology translator!
My career and leadership style can probably best be encapsulated by the word 'empowerment'. I would say pretty much everybody I've employed is better at technology than me! But everybody needs a little bit of direction and encouragement, and that's what I've hopefully managed to provide as a leader. It's seen me progress through a variety of companies, such as BT, Sky, an interim CTO role at Camelot (the National Lottery people) and I also did 18 months at a Digital Agency in Shoreditch where I attempted to grow a beard and be cool and trendy!
That brings me up to date in my current role as CTO here at Naked Wines. Naked Wines originally started 12 years ago in the UK, but has subsequently expanded to the US and Australia over the last few years. From humble beginnings they made their way to be one of the world's best direct-to-consumer online wine retailers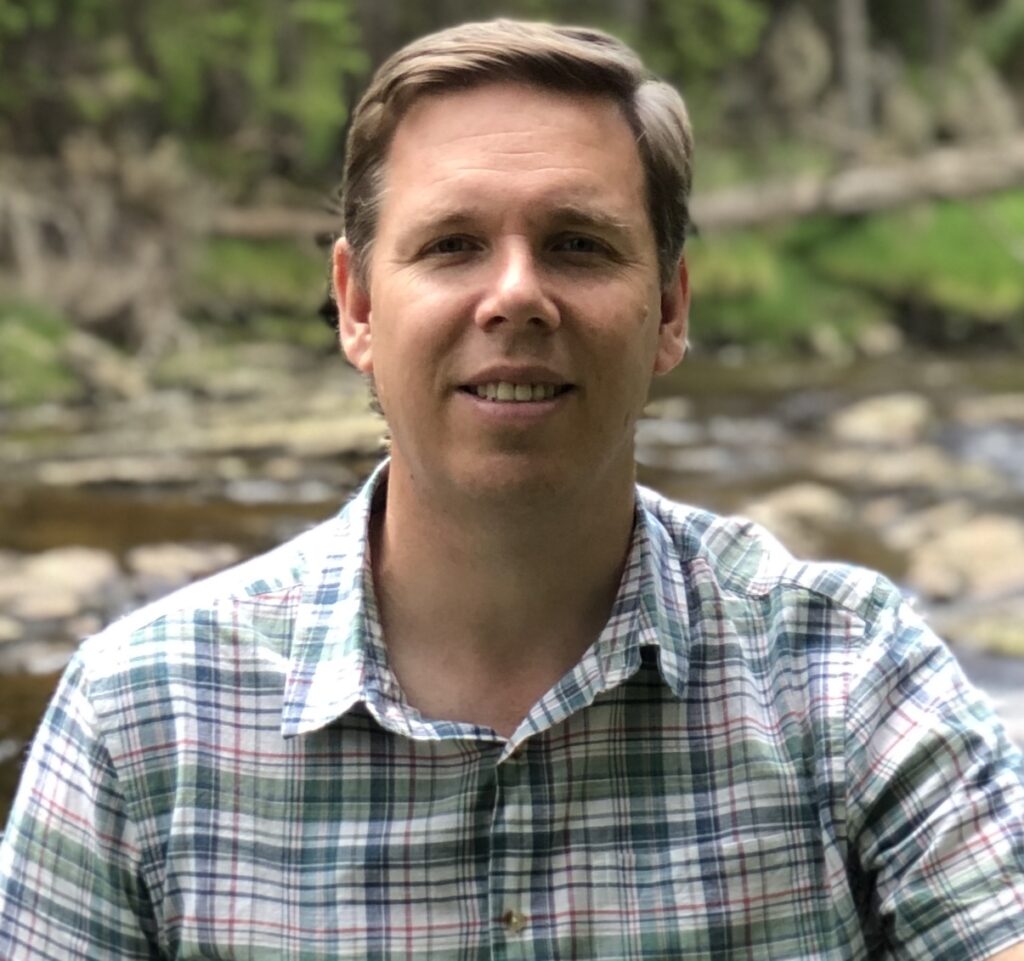 Related reading: Mothercare: Turning the pandemic into a roadmap for a successful future
How did the way you use technology support customers through the pandemic?
Well, in certain ways it didn't change hugely because we're an online digital-first company. Our website, app, and online services all existed and carried on operating – our customers enjoyed that greatly.
Like a lot of companies in the 'off-trade' drink industry, we did see quite an uplift in trade. We grew hugely in the last year, which is quite incredible! And so actually, it wasn't so much what the customers saw, it was more what we had to do to make sure that we could support that in the background. This included making sure that our current systems are up to scratch as well as making sure that we can scale our services in line with customer demand.
"We grew hugely in the last year, which is quite incredible!"
Under normal circumstances though however, we would have organised on-site wine tours where we bring our winemakers and our customers (which we call angels) together for wine tasting. Our enthusiastic angels like to be close to our winemakers and understand their story, so through the pandemic we pivoted to virtual wine tasting and we've had up to 5,000 people on a zoom call attend!
Related reading: Lovehoney — making the most of lockdown
Tell us a bit about your current customer-facing technologies
We have both an IOS and Android app which basically mirrors the website. Customers can browse all of our wine products and look for information about our winemakers on both. We also have something called wine Genie which helps you choose your wine, and then we send you a regular case of wine if that's how you like to keep on top of your wine rack.
The interesting changes that our Angels may have noticed is the stuff that we do around our customer service. We've invested more in our chat service and our chatbot this year – there's a little bit of automation going on there. We're hoping to lean into that a bit further soon.
"We've invested more in our chat service and our chatbot this year"
The other area that we're planning on investing in for our customers is our wine community. We pride ourselves on creating relationships between our angels and the winemakers. At the moment we have a forum where you can come in and a customer can post on a winemaker's wall (a little bit like Facebook in a way). The winemaker might respond to the feedback and they can have a chat about it. Other people can go on there and we have different interest groups. I'm keen to make sure that we extend that out and create a real community of interest across all of the different aspects of wine and winemaking.
What are your ambitions for 2021 and onwards with regards to technology and the customer experience?
For 2021, I want to get a little bit back to basics. As I said, we've been around for quite some time, but we're always looking for ways to enhance the customer experience. We have access to a lot of data, but we just want to make sure we are harnessing the data to provide the most rich personal customer experience we can.
"We're always looking for ways to enhance the customer experience"
Customers can still talk to a human if they need to, but sometimes in their coffee break or when they're in the middle of watching Coronation Street, they just want to check where their wine is, right? Or they want to swap their order of Kruger Family Pinotage 2019 to Stefano di Blasi Sterrato Grosso Toscana 2019 (why not have both?!). The key thing is, they want to be able to do that simply and quickly. And personalisation is central to that. We want you to turn up and for Naked Wines to go – 'Oh, hi, Simone. We know what you want from us… Dom Maxwell Waiata Vineyard Pinot Gris 2020… and it's coming in three days. Do you want to us to pop it out to you when it lands?' – that sort of thing would create a truly personalised shopping experience.
Finally David, are you a wine lover?!
I'm a wine lover, but not a wine expert! One of the amazing things about Naked Wines is they're a true investor in its people and its culture. I'm thoroughly enjoying our new joiner wine training and hopefully, I'll be a little bit better at selecting Naked wines for my friends when we can return to having people around for a BBQ!
Discover other insights from some of the UK's leading retail brands by following our Spotlight Series in the Futr blog. You can also contact the Futr team to learn how your business can leverage automation and AI to transform your customer experience.
Book a FREE demo today to see our live chat solution and retail chatbots in action.