Spotlight on Retail
In this edition of our Spotlight on Retail series, we spoke to Debbie Bond, the COO at Lovehoney who shared how they've been able to implement tech foundations during lockdown that are, and will continue to provide their customers with the best onsite experience.
Can we begin with a brief introduction to yourself and Lovehoney?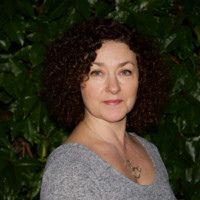 "Sure, my name is Debbie Bond and I am the Chief Operating Officer of Lovehoney. For those of you that are unfamiliar with Lovehoney, the company was founded in Bath in 2002 by Richard Longhurst and Neal Slateford and we are now the largest online retailer specialising in adult toys and sexy lingerie.
As for myself, I have been working within ecommerce for the past 20 years where I've worked for various blue chips and start-ups both in the UK and across the pond in America."
Related reading: Mango: Exceptional customer experience in the changing world of retail
How did the way you use technology support customers through the pandemic?
"Being a pure play retailer business, technology is clearly at the heart of everything we do and therefore there was a natural benefit through the shift to online by customers during the pandemic.
"Technology is clearly at the heart of everything we do"
That being said, the challenges of the pandemic were met by technology across a few key areas. From a logistics standpoint, we were able to stand up quickly with additional warehouse capability as our systems were flexible and nimble to make sure we continued to deliver on promise for our customers.
Similarly, we were able to support a seamless transition of our Customer Care Department to remote working and keep the superb customer support in place and also continue to evolve our customer experience through the pandemic by using a number of collaboration tools, to ensure teams could communicate on new ideas and see them through to go live."
Related reading: ISAWITFIRST: How technology and innovation is powering customer experience
How have both retailers' and customers' mindsets of technology changed over the past year?
"The appreciation for digital technology has been the stand out across the retail industry, it has been evident that retailers who have a robust investment strategy in technology have succeeded during these challenging times and have been able to pivot quickly and make the most of any opportunity in order to continue trading.
Whereas others, for whom technology may have been a secondary consideration were essentially paralysed and have taken considerable time to be able to respond to the new environment we currently live and operate in.
"Retailers who have a robust investment strategy in technology have succeeded during these challenging times"
In particular I think there is a new appreciation for the importance of investment in the operational infrastructure and 'back of house' tech which typically in my experience has not necessarily been neglected, but perhaps lower down on the list of priorities for many organisations.
From a customer standpoint, many people who previously were suspicious or concerned about online shopping or 'the internet' will have been exposed to the benefits that technology brings and may have integrated it into their new normal, Zoom being a great example.
For Lovehoney, customers who are experienced online shoppers or trying their hand at it for the first time the needs and priorities are very much the same, we need to deliver a friction free experience that allows them to find the product they are looking for, learn about it, have a smooth checkout and delivery experience, and make post-sales support easily accessible.
Certainly, with the increased growth in online the need to be offering the best onsite experience, payment methods, and delivery propositions is paramount. The customer is going to likely look at the competition and we need to ensure we are the business they choose."
Related reading: Chatbot marketing: 4 examples of practical use cases
What have been your key takeaways from the past year and the pandemic?
"The key role that eCommerce has to play in the retail space and that shift is not a temporary shift, it's very much permanent. To what extent, we don't know yet however we can be sure that ecommerce is going to play an increasingly important role for retailers of the future.
"Not a temporary shift, it's very much permanent"
What is important now is for retailers to implement technology foundations and view it as a continual programme of work, and not just as 'quick win' in response to a crisis. From a Lovehoney point of view, we would not have been able to respond in such a seamless manner to remote working had we not already invested in the infrastructure network and end user devices.
Mobile continues to lead the device category for growth, even at times where there are more people at home with access to desktops and tablets. One of our technology strategies is to be 'mobile first' in all of our thinking and these particular times have reiterated the importance of that approach."
Tell us a bit about your current customer-facing technologies
"Over the past year we have been undergoing a major digital transformation of our customer experience through the re-platforming of our websites to a new eCommerce platform.
Through this we have been able to give the customer a brand new responsive 'look and feel' onsite journey experience that brings to life our wonderful product range through visual creative and video. On top of that, we have developed a range of features which give the customer much richer content, including a new community platform which can be used to exchange views and ideas. Since launching, we have already seen better customer interaction, with over 250k customer reviews already."
What are your ambitions for 2021 and onwards with regards to technology and the customer experience?
"Our ambition through the remainder of the year is to focus on the optimisation of our new websites, having done the step change in re-platforming them we now have a fantastic opportunity to listen to our customer feedback, study the analytics of their customer journey and ensure we are making the necessary changes to allow them to have the best onsite experience with us which they can possibly have.
We will also continue to look at new channels to promote and sell our products within and so technology will continue to support our drive into marketplaces and social media.
In addition to that, we will also be revisiting our end to end fulfilment capabilities to ensure we are offering our customers the best delivery and returns experience."
Find more insights into how brands use technology to transform the shopping experience by following the Spotlight Series of the Futr blog. Get in touch with the Futr team to learn how our live chat solution and AI-powered retail chatbots can transform your business.
Book a demo today to see our platform in action and take advantage of a FREE four-week trial.