Leadership Through the Pandemic
In this edition of our Spotlight on Housing series, we spoke to Martin Ryan, Head of Environment at Lewisham Homes.
Martin describes how his team sought to keep both residents and employees safe while maintaining the communal areas at Lewisham Homes over the past 12 months.
Please could you give a brief introduction to yourself and Lewisham Homes?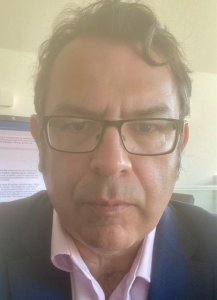 "As Head of Environment, I am responsible for looking after all shared spaces on our estates, as well as pest control. It includes internal and external caretaking, bulky refuse and fly-tipping, and our green services.
"Lewisham Homes is Lewisham Council's housing company – an ALMO set up by Lewisham Council in 2007. We're wholly owned by the Council but are operationally independent, and have a very effective partnership with the Council. For example, we currently have 293 much-needed new Council homes under construction, with many more in the pipeline."
What have been the most significant workplace challenges of the past 12 months, and how have you overcome them?
"I've been incredibly proud of the way our frontline staff and the wider organisation have pulled together in response to the pandemic. The biggest challenge for us has been continuing to provide our essential services with so many national restrictions in place. Our shared spaces still need to be cleaned. In fact it's more important than ever. For us, this includes the communal areas in sheltered accommodation and temporary stay hostels, some of which have shared sanitary facilities. But, providing environmental services involves staff coming to work on public transport and being in enclosed communal spaces. So, we had to think hard about guarding against the virus's spread to ensure our residents and employees were safe.
"There has also been the challenge of motivating people to continue working when they are obviously worried about the impact of the virus on themselves and their families, and even suffering bereavement. Maintaining staff motivation came down to good communication between line managers and frontline staff and continuing high visibility of senior management on-site; I have continued to maintain an on-site presence, as has our CEO. Of course, we have also always made sure that our frontline staff have had access to appropriate PPE and sanitiser, and we've kept risk assessments under constant review – both individual and task-based. We also offer wellbeing support, and have mental health first aiders.
"As part of this, during the spikes in the infection rate, we reduced site time for frontline staff to five hours a day, and we reprioritised some of the work we do. For example, we adjusted the amount of time put into grounds maintenance, although we didn't withdraw it altogether because it's essential for quality of life. But during a pandemic, it is less urgent than the cleaning functions."
Related reading: Digital transformation in housing: 6 areas of change in housing associations
How have you adapted your leadership style through the lockdowns and the shift to remote working?
"We placed more emphasis on communication with our colleagues, whether that was by Email, via management cascades, or socially-distanced communication outside. As part of this, our CEO has shared regular video updates with the company. And, our annual staff awards still went ahead last year, albeit virtually – it's been crucial to recognise everyone's hard work. One subtle change I've noticed – probably true not just at Lewisham Homes – has been an emphasis on kindness and patience amongst colleagues. I hope this continues into the future."
How have digital tools helped you to continue supporting your residents through the lockdowns?
"It was pretty incredible how quickly the organisation adapted. Our ICT team was swift in delivering equipment to all those who needed it, and we've become adept on Zoom. Pre-Covid we invested in a new intranet to support collaboration, communication and engagement, so that's helped connect people while working remotely.
"The acceleration towards agile working that these tools have enabled is remarkable – and it's helped reduce our carbon footprint as fewer colleagues drive into a congested part of South London. Now, we are keen on preserving this agile working style, although many of us want to get back into the office for face-to-face interaction. We need to get the right balance in the future.
"As for our frontline staff, they became very reliant on their phones, but we hope to return to regular face-to-face meetings from June onwards – particularly as it is so much more effective for training and learning. Also, people just want that human contact!"
Related reading: Brentwood Council: Improving engagement with residents
As we build back towards a new post-pandemic normal, what are your strategic priorities, and what changes do you foresee across the wider industry?
"During the pandemic, we began a transformation programme to streamline our ways of working, deliver improved services for our customers, as well as being equipped to respond and adapt to a changing world. We embrace change but it's based on some great exitsing work such as our new builds and our work with the Council on sustainability. We want to change the way our residents feel about where they live and about us as a provider; in particular, we want to reduce the stigma sometimes associated with social housing. As part of achieving this, we've realised that traditional ways of working, departmental structures and hierarchies etc., have to be reconfigured – we are aiming to develop a much more collaborative approach!
"In terms of the wider sector, I think we will see changes in two key areas: building safety and resident engagement.
"The Grenfell enquiry and Hackitt review have shown we need a different, more coordinated and accountable approach to building safety. We will be particularly focused on preparing for the requirements of the new building and fire safety legislation, which includes setting up a new dedicated building safety team.
"And like the rest of the sector, another big focus is on how we deliver on the social housing White Paper requirements, ensuring we engage our residents along the way. There will be greater regulation and the return of inspections. This may seem onerous and make people nervous. But, if it is part and parcel of improving quality, safety and accountability, and above all, customer orientation, then it's welcome.
"The emphasis on correctly handling complaints is very positive – there's no fear in feedback. It's intelligence we can use to continuously improve on what we've already achieved."
Download the Futr eBook: The ultimate guide to chatbots in social housing
Your residents need you
Discover other insights from some of the UK's leading organisations in the private and public sector by following the Spotlight Series of the Futr blog. If you are interested in using government technology to drive digital transformation, contact the Futr team to see how live chat and chatbots for housing providers can help you.
Book a FREE demo today, and we'll take care of the rest.