As a small to medium enterprise, your local audience is your lifeline. Winning over the loyalty and trust of your community allows your business to prosper and achieve long-term success. But, in order to do so, unparalleled levels of customer service are paramount. 
At the same time, small enterprises often experience unique challenges. For example, you may be running your business alone or your budget may not stretch to hiring a full customer service team. In addition, as your audience expands, you may struggle to scale up your customer service and support efforts without running into unmanageable costs.  
Fortunately, automation and AI (artificial intelligence) are just a few of the technologies available, that can help. In this guide by Futr, you will learn what customer service means for SME (small and medium-sized enterprise) teams and how a chatbot is an essential arrow to have in your quiver. Let's dive in.   
Understanding Customer Service For SME Teams
Customer service refers to all those practices and processes involved with caring for customers, ensuring their loyalty to your brand, and providing solutions to problems. However, for small to medium enterprises, customer service also means building personal relationships, connecting at a more intimate level, and developing trust and understanding.  
This may be easy to achieve when your small brand is taking its first steps into the market. However, as your audience grows, it can be challenging to dedicate the same level of attention and care to every user. And, this becomes even more complex when you are dealing with national or international users without a dedicated, multi-lingual customer service team.  
That is where finding the answers to questions like "What is a SaaS company?" and  
"What are SaaS products?" becomes essential. Let's cover the basics below.  
What is SaaS? Understanding Software as a Service and Its Role in Enhancing Your Customer Service
SaaS is the abbreviation for "Software as a Service" – or a model that allows a SaaS company to deliver, licence, and customise software around your unique needs. Instead of building the software yourself, you would work with a team of specialised experts who ensure that the software is right for your brand, efficient, secure, and up to date.  
Some notable examples of SaaS companies include solutions that are adopted globally by users on a subscription basis, including Netflix, Google Workspace suite, Microsoft 365, and Zendesk.  
This definition of SaaS may seem simple. But SaaS products can truly boost your small business's efficiency and cut operational costs by over a third. This is especially true when investing in SaaS which allows you to scale up your customer service without having to deal with unmanageable expenses and large upfront investments.  
5 Strategies To Step Up Your Customer Service Game as an SME
As we have seen above, SaaS plays a critical role in helping you improve your SME's customer service strategy. But how, in practice, does this work?  
The first step is to take advantage of Futr's Customer Service Health Check Service to understand where you stand, what your strengths are, and what needs improvement. Once you have the full picture, a specialised SaaS company can help you introduce customer service software such as an automated, AI-powered, and fully tailorable chatbot.  
Let's look at the winning strategies to level up your customer service game in 2023 below;  
Automating Your Customer Service Offering With an AI Chatbot 
First up: automation. Although this may vary from one company to another, SMEs are not likely to have an extended team of customer service specialists to rely on. So, in most cases, your customer service strategy is for you or your employees to be at the forefront of every interaction with your audience.  
Naturally, this strategy can help you establish personal relationships that will work as the foundation for long-lasting loyalty. However, as your audience expands, it is important to find a way to dedicate enough time and energy to every customer. That's where automation comes in. Implementing automated AI-powered chat features to Your website allows you to provide immediate and customised answers to frequently asked questions and troubleshoot issues in real-time.  
Building Personalisation With Conversational AI
If you are looking to build on personal relationships with your audience, conversational AI can help. This advanced chatbot model analyses and understands questions and inputs from each user and provides tailored human-like answers.  
Expanding Accessibility With Multilingual Features
Whether you are looking to grow your brand internationally, expand your site's accessibility, or ensure that your charity can interact with local minorities and immigrants, a multilingual chatbot can help you communicate with your audience. Allowing you to interact with users in over 120 languages, this technology is critical to breaking down the communication barriers you may be experiencing.  
Providing Support Beyond Office Hours
As an SME, you may struggle to keep your business operational 24/7, especially if your team operates during normal office hours. However, your customers may require assistance beyond this window of time. In this case, AI chatbots that provide 24/7 self-service options can help your users access the support and assistance they need, whenever they need it.  
Safeguarding Your Brand's Reputation
Last but not least, focus on managing your brand reputation. Naturally, monitoring and responding to online comments and reviews are essential steps to take. But don't forget to safeguard your customers' data and prevent legal liabilities for your brand. Fortunately, technology can help you stay compliant through data protection and GDPR requirements.  
Plus, chat surveys make gathering feedback from your customers easier and more engaging, which gives you access to more and higher-quality data, about your customers experience.  
Partnering With a Specialised Customer Service Software Provider
Looking to elevate your customer service while limiting expenses? The AI-powered chat features developed by Futr AI. can help you step up your customer service game with a minimal upfront investment. Get started today by booking a demo or chatting with us via the live chat on our website.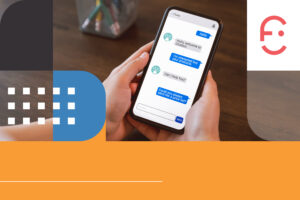 Powered by natural language processing (NLP), conversational AI is an advanced technology capable of simulating human speech and interactions. Although
Read More »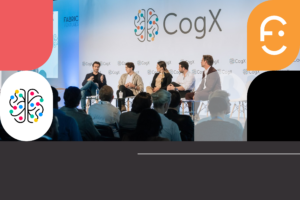 CogX Festival is one of the largest conferences in the world focused on conversations around AI and ground-breaking technology. This
Read More »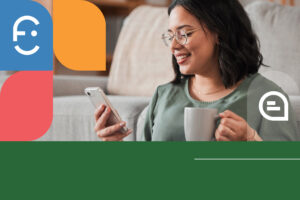 Live chats play a vital role in helping your eCommerce business stand out from the crowd, guarantee stellar customer support,
Read More »