CogX Festival is one of the largest conferences in the world focused on conversations around AI and ground-breaking technology. This year's event unfolded in the iconic O2 centre, London from 12th – 14thSeptember. Over the course of the three days, it featured highly informative and insightful conversations led by global tech visionaries and industry leaders, addressing the most pressing topics in the field. After gaining invaluable insights and thoroughly enjoying our experience, we're eager to share our reflections. In this blog, we'll delve into some of the key takeaways we gathered from the CogX Festival 2023.  
Utilising AI to Amplify Human Potential, Not Replace
Living in an era that is characterised by the rapid advancement of AI, it was expected that the majority of the discussions would centre around AI's progress and its possible implications for the future. Across the three days, we had the privilege of engaging in a variety of perspectives on the subject. One recurring theme that caught our attention was the idea of AI and human collaboration, working simultaneously together to achieve remarkable and positive outcomes, enhancing and unlocking new possibilities. 
As explored in various panel discussions, AI has developed to a point that it demonstrates proficiency in performing jobs associated with 'human-like' tasks. This reality often evokes widespread concern amongst individuals who fear the loss of human-managed jobs. Many conversations focussed on ways to dismantle these alarm bells and emphasised AI's potential to collaborate harmoniously  with humans, ultimately elevating the quality of the output, all whilst streamlining processes and efficiency. One of the headline talks from, Reid Hoffman, Co-Founder at LinkedIn, touched on AI's endless opportunities to improve humans' capabilities and emphasised that 'AI doesn't replace, it amplifies'. When confronted with the suggestion to halt AI's development, Hoffman went as far as to say that it would be 'anti-humanist' to do such a thing, further emphasising the endorsement of the harmonious integration of AI and human capabilities, Similarly, Emad Mostaque,  Founder and CEO of Stability AI, emphasised how important it is to embrace AI as amplifying human intelligence rather than replacing it.  
Ultimately, the insights across multiple discussions indicate a future marked by promising collaborations between AI and human capabilities, working together to achieve positive outcomes.  
Harnessing

Technology

for Good
There is no question that technology can be used as a force for good. Whether that is in healthcare, education, or critical services, AI's opportunities are endless.  
How technology can be used in this positive way was a topic throughout the festival. Even big names such as the esteemed Stephen Fry,touched on the topic, emphasising that we are on the brink of a tech revolution. His message was clear: we should not overlook the power of AI, but rather continue to utilise it as a force for good, making positive change.   
Many healthcare professionals took to the stage to address how tech is revolutionising the industry, paving way for better and faster treatments, research, and so on. One interesting talk we witnessed was by Stef van Grieken, Co-founder & CEO of Cradle, in which he spoke on how generative AI will have an immense impact on biology, opening doors to producing drugs to a wider audience, and making it more accessible. Reducing barriers to biological products will be a crucial step in advancing medical treatments, as will democratising access to life-saving treatments. Stef Van Grieken's insights into the topic highlighted the transformative potential that AI has in contributing to a more inclusive landscape, from addressing environmental challenges to combatting diseases. This exemplifies the positive utilisation of technology for the greater good. To add to this, Dr. Ebtesam Almazrouei, executive director and acting Chief AI Researcher for the AI-Cross Centre Unit at the Technology Innovation Institute (TII), spoke on the development of advanced AI technology and chatbots which if used appropriately, will serve as a driving force for positive transformation.  
At Futr AI, this topic resonates with us and our belief in harnessing tech for good. Our primary goal and the driving force behind what we do is to utilise the incredible potential of technology to bring about meaningful and positive impact. No matter the field of work, our chat solution is in place to revolutionise operations and enhance efficiency, as well as user satisfaction and accessibility. Our dedicated efforts with critical services highlight our passion and commitment to utilising technology as a powerful force for positive transformation.  
So, what do the next 10 years look like? CogX reaffirmed our beliefs that the trajectory appears overwhelmingly positive. We continue to see the tech world advancing for the greater good, with AI holding the potential to revolutionise arts, healthcare, the environment, communications, amongst many other sectors. It is a future where technology can be utilised to make a positive change, shaping a world that is more efficient and innovative.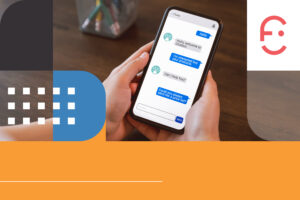 Powered by natural language processing (NLP), conversational AI is an advanced technology capable of simulating human speech and interactions. Although
Read More »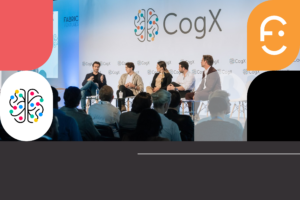 CogX Festival is one of the largest conferences in the world focused on conversations around AI and ground-breaking technology. This
Read More »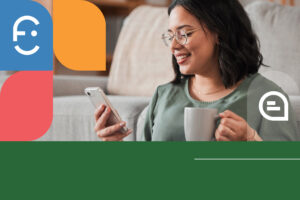 Live chats play a vital role in helping your eCommerce business stand out from the crowd, guarantee stellar customer support,
Read More »