In this edition of Housing Futr Spotlight: 2020 In Review, we caught up with Cath Pullin, Head of Customer Experience at Alliance Homes Group, to reflect on how change brought about by the pressures of 2020 will affect the industry, and its constituents, as we head into the new year.
Please could you give a brief intro to yourself and Alliance?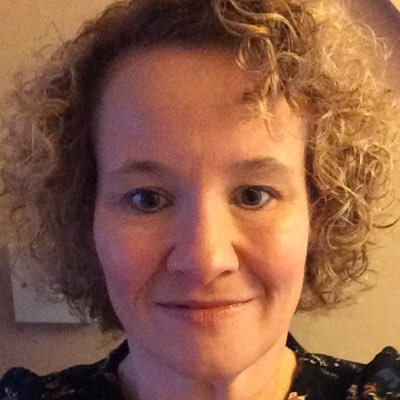 "I think I fell into housing by accident! I had been working for local authorities and then the lottery fund, and it was there that my passion for housing was born. We used to receive a lot of grant requests for women's refuges and other social care housing programmes, and as one of the few women working there at the time, most of these fell to me.
"So, for the last twelve years, I've been working in housing. I worked for Bron Afon for nine years, in Wales, managing frontline services. Now, for the past two years I've been at Alliance, heading up the Customer Experience team.
"Alliance was created thirteen years ago from a housing stock transfer from the council, now we are very much starting to increase our development arm with 2,000 homes in development over the coming years. We have a big customer experience focus here, with a great emphasis on segmentation and tailoring of our services for our 6,000 households."
Related reading: Orbit Housing: Using tech to communicate with residents across 45 thousand homes
How has the pandemic changed the way you support your customers?
"March seems so long ago now! We had a really nice office and I remember watching sky news rolling across a big screen in the middle of the office and thinking, 'That won't come here!'
"Thinking back to that time, and thinking about what we've done since then, we've achieved so much in the past nine months! As with everyone else, we became a remote work force overnight, we all had laptops, so all we needed was WIFI – that includes our 20-seat contact centre!
'We've achieved so much in the past nine months'
"Of course, our repairs teams continued going to work to carry out emergency repairs, and for our carers, nothing much really changed. If anything, their work became even more important.
"One key action that helped us to adapt was that we had begun to have daily continuity meetings before the national lockdown happened. We started to work out how we could get through this! So, in that sense, when the lockdown hit, we were actually slightly ahead of the curve.
"Within a week of the first lockdown, we had already made some big changes. We immediately moved to e-post. This meant that instead of having to print, stuff and frank our letters, as we had before, hitting the send button sent all our letters to be posted from a central mailing house.
"The same thing happened for accommodation sign ups – that went fully electronic within a week. We moved to using DocuSign so everything was digital. Customers loved it and we probably saved half a forest already.
"In the past, for a change like either of these to happen, we would have set up a project team for each change and then we would have agonised over the decision for months, umming and ahhing! These changes have made me realise how flexible we can be, when we want to be.
'One of the great learnings of this year has been discovering our ability to make good pragmatic decisions, quickly.'
"Another significant change has been shutting one of our three offices, which was in the middle of one of our estates – it had been an important focal point for the community, but we shut it immediately when the first national lockdown came into force. Although we had investigated shutting it before, we had been too scared to do so, but since it closed, only one customer has asked us when it will re-open!
"One of the biggest changes, however, has been the way we have changed our rent collection. We now have a tailored approach with everyone, for example, if someone called us to say they were on furlough and only receiving 80% of their salary, we would amend their rent to 80% and make arrangements for them to pay the rest back in the future. This has been a massive highlight of the year.
"Of course, we haven't been able to take people to court, but we've actually found that a 'carrot and a carrot' approach has been better than the traditional 'carrot and stick approach'! While some cases of rent arrears have risen, generally this year particularly where people found themselves in arrears for the first time as a result of the pandemic, we have seen those arrears drop pretty quickly as a result of that tailored approach"
Related reading: Inside Housing survey reveals where social landlords are in their digital transformation plans
How has this year changed people's mindset?
"One of the great learnings of this year has been discovering our ability to make good pragmatic decisions, quickly. We are definitely going to be keeping DocuSign and e-post. It would be foolish to go back to the way it was before,
'It is a myth that heaps of customers only want to speak on the phone or via paper!'
"Of course, there is also the big cultural shift with regards to moving to working from home. Saving on the commute time – mine is a 70-mile round trip – gets you so much time back in your life. Ultimately, it allows you a better work life balance.
"And, if I have been able to restructure an entire service team of 70 people, while working from home, then we can definitely do the smaller things working remotely too. In that way, this year has really changed the face of things for ever.
"Another learning of 2020 is that it is a myth that heaps of customers only want to speak on the phone or via paper! So, with that in mind, we will be pushing ahead with our plans for a new housing management system and new portal. Channel shift will be a big thing for us, and we want to help customers self-serve, we'd love them to be able to log on and register a repair themselves, if they want to do it that way!
"And of course, from the success of tailoring our approach to rent, not only do we want to continue that, but we hope to replicate it in other areas of the business!"
Download the Futr eBook: The ultimate guide to chatbots in social housing
Follow the Spotlight Series of the Futr blog to discover how housing associations are using technology to upgrade the resident experience. If you are interested in using AI and automation to drive digital transformation in your organisation, contact the Futr team to see how live chat and chatbots for housing providers can help you.

Book a FREE demo today, and we'll take care of the rest.