Happy birthday, Futr AI!
On the 16th of March 2023, Futr proudly celebrates its 6th anniversary, marking yet another year of providing exceptional AI-powered chat services to clients all around the globe. 
Since launching its enterprise-grade SaaS platform, Futr has facilitated over 21 million customer interactions in 121 languages. Over the years, Futr has grown to become the trusted name in high-quality intelligent chat solutions, paving the way for accessible, efficient, and satisfying customer experiences.
This momentous occasion wouldn't have been possible without the unwavering dedication and expertise of the incredible team behind Futr. A massive thank you goes out to everyone who has been part of this remarkable journey to date. Your hard work, innovative thinking, and passion have laid the foundation for the continued success of this organisation.
Since its inception in 2017, Futr has served an impressive roster of clients, including the police, high street retailers, universities, charities, and amongst many others, the mental health charity CALM. These partnerships showcase the versatility and effectiveness of Futr's solutions, providing value add services to meet the diverse needs of each customer.
One notable milestone in Futr's journey is the integration of ChatGPT into its live chat offering, making it the first chat SaaS to do so. This collaboration with OpenAI has allowed Futr to deliver an even more advanced and powerful live chat experience, setting a new standard for the industry.
Futr's success is not only evident through its wide range of clients and the staggering number of customer interactions it has facilitated but also through the backing of respected tech venture capitalists; Britbots, Praetura Ventures and Blackfinch Ventures , who believe in the company's mission and potential. These strategic partnerships have fuelled the growth and expansion of Futr, reinforcing its position as a leader in AI-driven chat services.
As we celebrate six years of innovation and success, let's take a moment to reflect on Futr's core mission: to democratise access to services. With the rapid advancements in technology and the increasing reliance on digital platforms, it has become more important than ever to ensure that everyone has equal access to information and services. Futr's AI-powered chat solutions play a crucial role in achieving this goal by providing efficient, accurate, and cost-effective support for businesses and organisations across industries.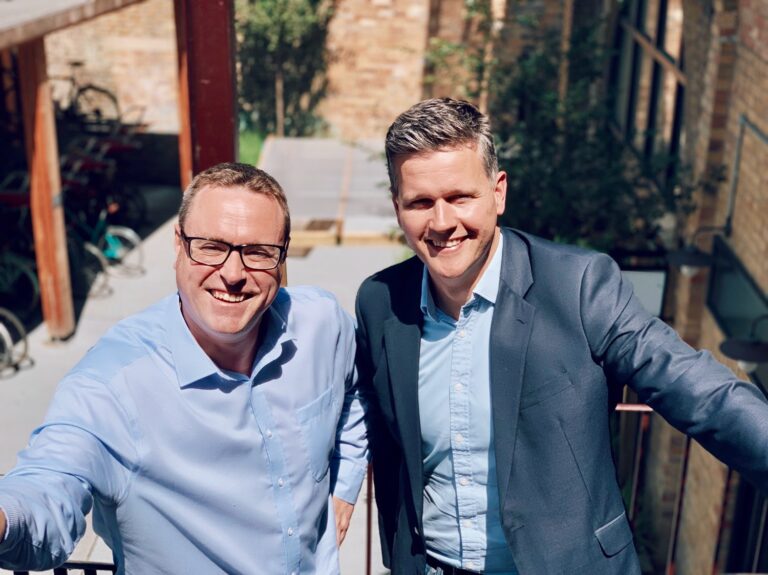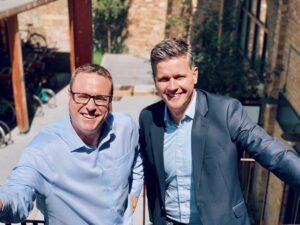 Futr's impact on the police and emergency services is a prime example of how its technology is revolutionising access to essential services and helping organisations overcome barriers to digital transformation  By implementing AI-driven chat solutions, police constabularies can respond to inquiries faster, streamline processes, and ultimately, better serve their communities. In the realm of mental health support, Futr h as partnered with CALM to provide an easily accessible platform for individuals in need. Through the use of AI-powered chatbots, users can receive timely support and guidance, making mental health resources more readily available to those who need them most. Futr's collaborations with high street retailers, universities, and charities have further demonstrated the platform's ability to enhance customer service, optimise operations, and promote accessibility. By providing tailored, intelligent chat solutions, Futr has empowered these organisations to better serve their customers and achieve their objectives.
As we look ahead to the future, there is no doubt that Futr will continue to grow from strength to strength. With an unwavering commitment to innovation and a talented team driving the company forward, Futr is poised to make an even greater impact in the years to come. The ongoing support from investors and the growing list of satisfied customers serve as testament to the company's immense potential.
So, here's to Futr AI and its incredible team – congratulations on turning 6!!