Over the past years, the high street retail market has undergone a profound transformation. During the pandemic, people turned to online portals for their shopping sprees, while after the restrictions were lifted, the need for the human touch led consumers back to their high street buying habits.  
Alongside these drastic market changes, the industry also dealt with emerging new technologies, including artificial intelligence, blockchain, and cryptocurrency. Consequently, each of these tools opened up new opportunities and challenges for retailers.  
While the industry is still debating the potential impact of some of today's emerging technologies, something has become clear: AI and chatbots are non-negotiable tools to improve customer service standards.  
In this guide, we'll look at the role that customer service has in the high street retail industry and how AI chatbots can help.  
Why Is Customer Service Important in Retail?
Customer service is a critical aspect in any industry or sector, but it is even more so for high street retailers. There are multiple reasons why excellent customer service represents a lifeline for retailers, including: 
Increasing the likelihood of returning customers

 

Boosting consumer loyalty

 

Establishing a great reputation – both online and offline

 

Gathering customer feedback

 

Resolving problems in real-time

 

Offering assistance with goods and services

 

Preventing negative online reviews
Ultimately, customer service represents an essential aspect of a customer's journey and experience with a brand. According to statistics, nearly 80% of consumers test a brand's customer service to decide whether it represents a good match for their needs.  
The Benefits of Using the Best AI Chatbot for Customer Support
While making excellent customer support a priority has never been as important as it is today, it has become increasingly challenging for brands to manage their increased footfall – both on online shopping platforms and in-store.  
Fortunately, the best AI chatbots can help. Here are some key benefits of leveraging AI and unlocking optimal customer service efficiency.  
AI Bots Can Optimise the Use of Resources
One of the greatest advantages of using AI chatbots is that, thanks to their conversational capabilities, they can handle the large majority of customer queries, especially when they relate to frequently asked questions or common issues.  
AI bots are able to mimic your businesses tone-of-Voice and essentially free up precious time from your customer service team. In turn, your highly trained agents can focus on more complex & strategic aspects of your customer service strategy.  
Artificial Intelligence Chatbots Support International Expansion and Accessibility
When it comes to remaining competitive in today's fast-changing environment, it is important for retailers to begin to expand nationally or internationally. While this strategy can significantly increase profits, awareness, and reputation, it also comes with challenges that should not be overlooked. In particular, your brand may need to expand its customer service team to boost accessibility on a global scale. AI chatbots can help increase the efficiency, scale, and reach of your team by providing customer support in over 120 languages.  
Chatbots Can Provide Real-Time Assistance, 24/7
The e-commerce market is growing at an unprecedented rate. According to recent statistics, retail e-commerce sales in 2022 exceeded 5.7 trillion U.S. dollars worldwide. While this growth can significantly help retailers expand their operations, it also presents new hurdles.  
One of the major challenges is the need to cope with the growing volume of consumers who are active around the clock and need support outside of office hours. Thanks to AI supported chat services and their self-service features, retailers can provide their international audience with assistance 24/7 and in any time zone – without needing to put additional pressure on their customer service team.  
Customer Support Chatbots can Automate Time-Consuming Tasks
A large bulk of the energy and time of customer service teams, today, is dedicated to answering frequently asked questions (FAQs) and responding to simple queries.  
However, this can profoundly impact the ability of your customer service team to deal with more complex matters or work toward achieving the larger business's long-term goals. With AI-powered automation, these tasks can be handled automatically, thus giving your teams the chance to focus on more impactful aspects of your customer service strategy.  
AI Conversation Bots Can Help High Street Retailers Handle the Increased Footfall
AI-backed chatbots play a vital role in helping retailers deal with the growing footfall, which has increased by over 6.8% in the year leading to March 2023. Through multi-channel live chat features, retailers can increase their customer service reach and provide each customer with support, without compromising on service quality. 
Finding the Right SaaS Services for Your Business: What You Need To Know
AI supplemented chat services, introduced as ad– hoc SaaS systems, can help high street retailers maintain high standards of customer service as they grow and develop. However, not all AI chatbots are created equal. Finding the right solution for your needs can help you target your specific pain points and highlight your unique selling points.  
If you are unsure how to get started, get in touch with the team at Futr AI or request a free demo today.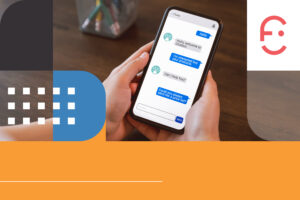 Powered by natural language processing (NLP), conversational AI is an advanced technology capable of simulating human speech and interactions. Although
Read More »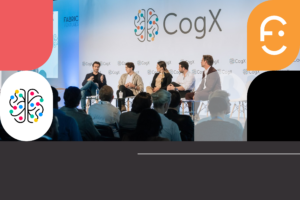 CogX Festival is one of the largest conferences in the world focused on conversations around AI and ground-breaking technology. This
Read More »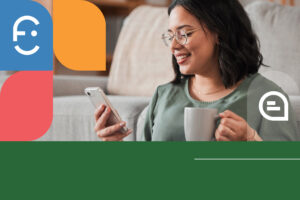 Live chats play a vital role in helping your eCommerce business stand out from the crowd, guarantee stellar customer support,
Read More »