The past two years of the pandemic have been marked by a period of rapid technological change. Amidst supply chain disruptions and changes in consumer behaviours, organisations have turned to digital transformation strategies to stay agile and resilient.
The COVID-19 crisis has made it clear that technology is the lynchpin of organisational resilience and agility. As the pandemic disrupted global supply chains, forced employees to work from home and triggered a massive shift of consumer behaviour to online channels, digital technologies have played a pivotal role in keeping organisations afloat.
According to Google's State of the API Economy 2021, digital transformation was the leading business imperative of 2020, based on a survey of 700 IT decision-makers from around the world. The Google Cloud report shows that despite the disruptions of the pandemic, 75% of organisations pressed on with their digital transformation strategies. Nearly two-thirds of these companies even increased their investments in becoming more digitally mature.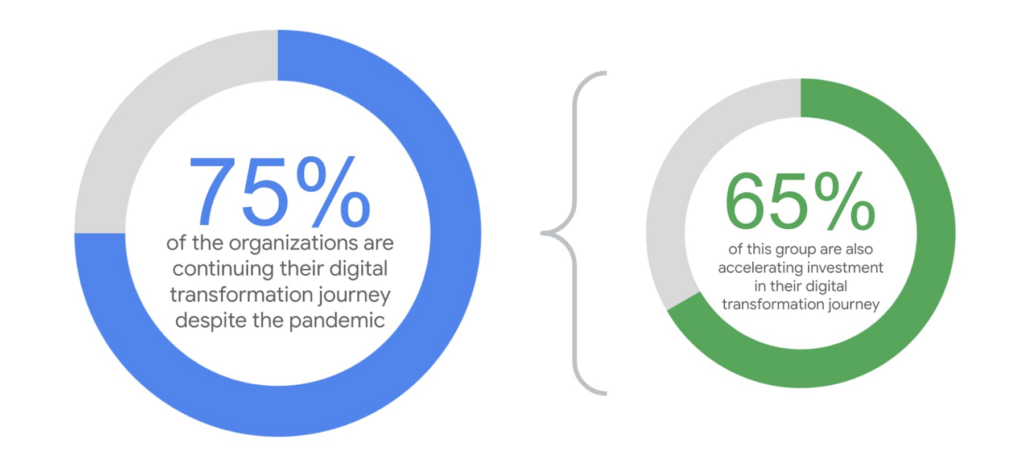 Digital transformation refers to any instance of a digital technology (or technologies) fundamentally changing an organisation's ability to operate and deliver value to customers.
We expect this sense of digital urgency to continue in 2022 and beyond. From artificial intelligence (AI) and machine learning to blockchain technology and the Internet of Things (IoT), the transformative potential of digital technologies is staggering.
What is digital transformation?
As Gartner explains, "Digital transformation can refer to anything from IT modernisation (for example, cloud computing) to digital optimisation to the invention of new digital business models." In the public sector, digital transformation can also refer to smaller initiatives, such as replacing legacy systems with cloud-based software or delivering services online — in this case, digital transformation is used interchangeably with digitisation.
Related reading: Digital transformation in housing: 6 areas of change in housing associations
For the average business, digital transformation can also represent a cultural shift. Using digital technologies to reinvent your business models requires new ways of thinking. It also means having people with new skills and perspectives on how technology can drive change. In fact, a McKinsey report shows that "culture" is the leading self-reported barrier to digital effectiveness.
This challenge is precisely why every organisation embarking on a digital journey requires a concrete digital transformation strategy.
3 exciting digital transformation strategies to watch out for in 2022
While every business has unique needs and goals, there are certain digital transformation strategies that everyone can apply or, at the very least, draw inspiration from.
In this guide, we've put together a list of digital transformation strategies to consider in 2022.
1. Automating customer service with AI chatbots and live chat
Despite the cost savings introduced by outsourcing, organisations around the world still spend a combined total of $1.3 trillion on customer service calls each year.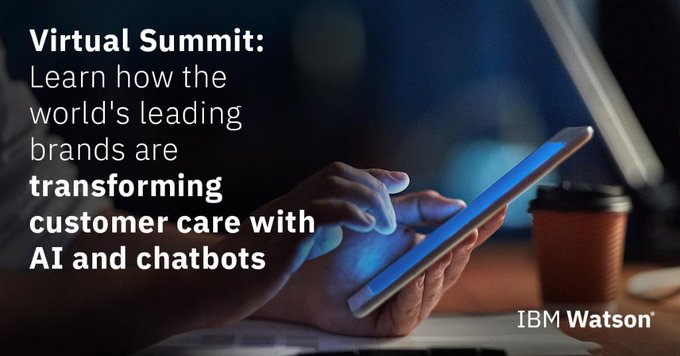 Implementing cognitive technologies — systems that use AI — allows customer service departments to speed up response times, roll out intuitive self-service channels and reply to more customer queries — all without hiring more agents.
This is where chatbots come in.
Powered by AI, machine learning and natural language processing technology, AI chatbots can automate customer interactions by responding to customers' frequently-asked questions 24 hours a day, seven days a week. In other words, chatbots can act as your "front-of-house staff" on Your website, social media and other support channels.
Chatbots are such a massive game-changer that Juniper Research predicts they will help companies save $8 billion per year in customer service costs.
How are companies using AI chatbots?
believe housing, one of the largest housing associations in North East England with over ​​24,000 tenants, uses a housing chatbot on their website to interact with tenants.
Between October 2020–2021, believe housing's chatbot answered 11,186 non-urgent and repeat questions, beating their initial predicted usage target. This translates to £43,625 in cost savings based on an average cost per contact of £3.90 as per UK-wide research by Gartner.
Related reading: 3 practical applications of chatbots for customer service
2. Building infrastructure to support hybrid working
The pandemic has been a watershed moment for remote work — and all signs point towards it becoming permanent.
According to research by Gartner, 47% of employers plan on continuing full-time remote work, whilst 82% said they would do so part-time. On the employee side of things, 55% of office workers in the UK want a blend of home and office work, according to a survey by Cloudbooking.
With offices unlikely to go away any time soon, the win-win solution is hybrid work — a set-up where employees can come to the office on some days and work from home on others.
This sounds simple enough on paper, but it's worth noting that a third of employers did not have the tech stack to support remote work during the height of the pandemic, according to research by managed cloud provider Navisite.
Transitioning to a hybrid workplace presents the same challenge; your organisation needs the appropriate IT infrastructure to support effective teamwork and service delivery by employees working from home and the office.
How are companies supporting hybrid work?
To facilitate a safe return to the office, companies are turning to IoT devices to enable smarter crowd control and facilities management. Rakuten, for example, worked with Cisco to deploy their Meraki MVC smart cameras in their head office in Japan.
The smart cameras identify crowded spaces and collect data on worker movement to help maintain social distancing and automate things such as temperature control.
Leveraging the cloud to support compliance with ESG goals
In the wake of COP26 and new climate change targets in the UK, the challenge of managing environmental, social and governance (ESG) issues has once again come to the forefront of organisational agendas. Furthermore, large companies registered in the UK may soon be required to disclose their climate-related risks, beginning 6 April 2022 (subject to parliamentary approval).
Related reading: The essential guide to digital transformation for nonprofits and charities
When it comes to digital technology, cloud computing offers what is perhaps the simplest and fastest solution for organisations of all sizes to reduce their impact on the environment. As Google explains, "Google's data centres, including those that run Google Cloud services, also use much less energy than typical data centres. For this reason, using Google Cloud can help you reduce the carbon footprint of your IT today."
How are companies using the cloud to offset their climate impact?
In 2021, Etsy, in cooperation with other Google Cloud customers Atos, HSBC, L'Oréal, Salesforce, Thoughtworks and Twitter, launched Carbon Footprint, a "new product that provides customers with the gross carbon emissions associated with their Google Cloud Platform usage."
Etsy uses the data from Carbon Footprint to calculate their share of energy consumption in the cloud and associated carbon footprint — an output they jokingly refer to as "Cloud Jewels." This methodology allows Etsy to better understand their carbon emissions and measure how the cloud enables them to lower their overall carbon footprint.
It's not too late to embrace digital transformation
Your digital transformation strategy ultimately depends on your organisation's needs, industry and specific challenges. One thing, however, is certain: the more technology evolves, the more companies need to adapt. As customer behaviours continue to shift, forward-thinking companies will be better positioned to maintain high levels of customer engagement and satisfaction.
Inspired by this story? Get in touch with the Futr team to discuss how to drive digital transformation in your organisation with our chatbots and live chat solution. You can sign up for a four-week trial of our platform or schedule a FREE demo at your convenience. You can also follow the Futr blog to get more insights on how tech and AI chatbots can transform your customer experience.