In this edition of our finance sector Futr Spotlight, we caught up with Hannah Sutherland, Head of Learning and Development at Secure Trust Bank, to share her thoughts on the crisis, their response and actions to handle the sudden changes, and the implications for the future.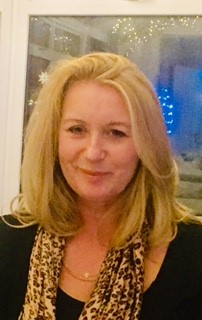 Please could you give a brief introduction to yourself and STB?
"Yes, of course – my role is to lead learning and development across the group. STB is a challenger bank that comprises a group of businesses, covering debt management, asset-based lending, savings & banking for private customers, as well as working with some of the largest retail groups in the UK.
We often say we are probably the biggest bank that nobody has ever heard of! This is because we don't have a high street presence but STB has been around for many years in different forms. We were founded in 1952 so we have a great reputation in the market and have been a very successful business."
What have been the main challenges that you have faced since the beginning of the COVID crisis?
"Like everybody else, we needed to adapt very very quickly.
Half of our business is made up of contact centres, so one of the key challenges that we faced was being able to adapt to 'keep the lights on' whilst ensuring our customers remained happy – they are at the heart of everything we do.
We also needed to adapt in terms of our IT provision, so we set up a COVID management team , meeting daily to respond to new challenges and the changing landscape as quickly as possible."
What did your team do as we moved towards remote working to ensure that employees continued to be well supported?
"There are several components to this. Our board and executive committee were keen to make sure that nobody got furloughed -we wanted people to feel secure. We're called Secure Trust Bank and our strategy is grow, sustain and love.
Of course in the learning and development landscape, we have taken our programmes virtually, but have also used this as an opportunity to put together a number of new programmes that were fully blended. We created virtual classrooms and launched three key new programmes based on feedback from the business:
Management and leadership remotely
Resilience and wellbeing for staff
Remotely working and keeping productive.
We put together 47 resources which were a mixture of live virtual events and resources people could access at any time.
We also launched a programme called 'Blazing My Trail' – with a very explorative programme which was around building self confidence in difficult times and keeping up morale.
Lastly, we also utilised a network that we are members of called 'Every Woman'. That gave us a huge number of support resources for all our employees to access. We didn't drop lots of our 'business as usual' activities, we wanted to ensure that there was still a sense of continuity, stability and certainty."
How do you currently use technology to engage with employees?
"Like many other businesses, we have our intranet. We have set up communities there that individuals can join, go into forums to talk to each other, and generally access resources for guidance.
Thankfully, we launched Microsoft Teams just before this happened – it was very timely. We have Microsoft Team meetings which are much more informal so people can feel a sense of belonging.
More recently, we have set up well-being cafes for all of our employees to use. Here, people can dial into the well-being cafes and discuss any issues they are experiencing and get support. We also have mental health first aiders across the group that individuals can access remotely.
We introduced something called glow fortnight to try to help people focus on some of the positives. We ask our staff to submit things that have made them 'glow'. It was so lovely to publish it out to the business and highlight some of the good – relationships that have been formed – families that have become closer. We don't just want to focus on the downsides."
How have you had to adapt your leadership style to this new way of working?
"One of the things that my team fed back to me was that they missed spontaneous conversation and just the chats that people have in the office – the things that lead to new ideas. I think everybody is missing that.
So what I have done is build in time for the team. I've tried to focus less on the tasks that need to be completed and make more opportunities for chats where they 'own the show'.
For example, on Thursday morning we set each other daft challenges. It's really important that we are still able to create things, so it's really about allowing that time to make things happen and not getting straight into business conversations."
Given the challenges over the past several months, what have been your key learnings and takeaways for the future?
"I think one of the things that we did quite quickly is that we actually went out to the business to say what do you most need at the moment?
By asking, rather than us trying to second guess, it's been a real learning experience for us in terms of ensuring we're offering relevant and appropriate support.
Another thing that myself, my team, and the wider COVID management team also learnt is the importance of timing things carefully. For instance, in the first 2 months everybody was in crisis management mode, so if we had pushed out too many things to the employees, I suspect there would have been a challenge back from them to say 'hang on, it's not the right time'. The other thing to consider was overcommunicating with them at the right points – when they needed it the most.
We're now leveraging our employee councils much more. Using the Voice of our staff to bring concerns back and plan together. Building that critical mass of individuals who really were able to be close-to what the business was experiencing and what they needed most is something that we will definitely continue to do regardless of whether these restrictions remain or not. That was a big learning for us in the senior leadership team."
Follow the Spotlight Series of the Futr blog to discover more insights about digital transformation in banking. Get in touch with the Futr team to learn how we're helping banks and other financial institutions leverage AI and automation with live chat and chatbots for banks. Book a FREE demo today to see our platform in action.