Spotlight on Finance
In this edition of our Spotlight on Finance series, we spoke to the passionate Michael Sherwood – Head of Digital Experience at Atom Bank. Michael shares his insight into how Atom has remained connected to customers over the past year through their market leading digital offerings.
Please can you start by giving us some background to yourself and what you're responsible for?
I'm the Head of Digital Experience (DX), and I joined the Atom family 5 years ago. I'm responsible for a number of different functions within Digital Experience including; User Experience, Visual Design and Customer Intelligence.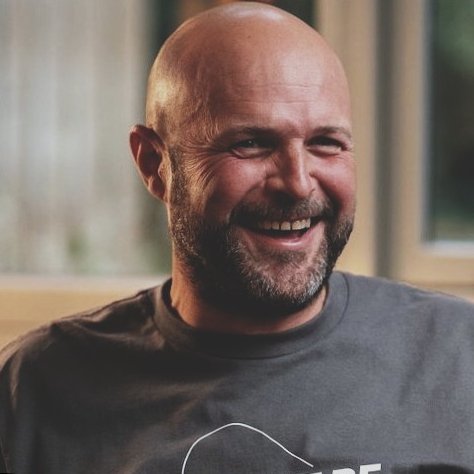 I appreciate Atom Bank is a digital first bank, what have been the main learnings and takeaways from the past year as the pandemic has progressed?
Because we are a digitally native bank and the first app only bank in the UK, our only channel is via the app, so it's been really easy for customers to interact and transact with us throughout the pandemic.
We launched our instant access savings product in September 2020, which saw us move into more transactional banking. People spending less and saving more coupled with how easy we've made it for customers to save money with us in the past year, means we have witnessed a real uplift in customer numbers.
Our in app chat facility which is available on demand, makes it super easy for customers to get in touch, as they've been through the pre-authentication process beforehand. Our in app chat facility means we are there for our customers whenever they need us, day and night, whether they need to discuss a mortgage payment holiday or want to chat about their savings, we are able to respond and process requests immediately.
What are your main goals for this year with regard to customer experience?
We have two main goals within DX. First is the continuous improvement of our in app experience, it's already really quite good and we have an app store rating of 4.7 for iOS and 4.5 on Android, but we're far from finished – our goal is to be the UK market leader – a truly 5 star app.
The second goal is to provide our customers with faster, more efficient lending decisions. For example, we've been working hard on improving the application time it takes to process a secured business loan. Business customers tell us speed is key, they need a quick answer, be it a yes or a no, so we are working on building out the tech in partnership with other fintechs such as Plaid and Codat. It's our collective mission to get an answer back to business customers with a decision on their loan within 48 hours, MAX.
What can traditional banks learn from you?
It's not really for me to preach to traditional banks, I guess what they do is their business, but what we focus on here at Atom above all, is spending time listening to our customers. We are truly obsessed with understanding what customers really need, and using the insight we gather to design digital propositions that make customers' lives easier.
We're constantly striving to enhance the customer experience, based on real feedback. We have an award winning 'voice of the customer' programme, which monitors how our customers feel when they come into contact with the Atom brand, including app store ratings, in app feedback, review sites, social media feeds, website feedback and complaints. We also track every reason a customer contacts the contact centre. All of the information is understood with a view to improving the things that matter most to customers.
Discover more insights about digital transformation in banking and other sectors by following the Spotlight Series in the Futr blog. If you are interested in using cutting-edge technology to engage banking customers, contact the Futr team to see how live chat and chatbots for banks can help you. Book a FREE demo today to see our platform in action.