MAD//Fest is one of London's biggest marketing and advertising celebrations where thousands of like-minded professionals come together in one space to inspire and connect. The festival spans across 3 days and was filled with enlightening talks, activities, delicious food, and valuable networking opportunities. The venue featured 5 stages including Hexagon, Creativity + Experience, Brand Innovation, Attention and DigiAds, where industry leaders, incredible brands and big names shared their thoughts on industry-related topics. Each year, the event adopts a specific theme to guide the discussions, with this year's theme being 'Riders of the Storm'. At a time where the UK has experienced disruptive and challenging life events such as the Covid-19 pandemic and the prevailing cost of living crisis, the chosen theme aimed to explore how brands and marketers can successfully ride the waves around such crises, utilising it to their advantage. Furthermore, we find ourselves in an age characterised by continual advancements in technology and rapid digital transformations and disruptions. Consequently, a significant emphasis of the discussions revolved around exploring ways in which brands and marketers can harness these developments to their benefit and effectively evolve alongside them. There were a number of key talking points throughout the event, however we've highlight two reoccurring topics, which were a large part of the discussions, and which we aim to explore and summarise in this blog;    
The

Online

Retail Space

is Booming
The retail space is an ever-evolving industry that rakes in an enormous amount of revenue every single day. At the event we had the opportunity to witness talks from industry leaders from big retail brands such as ASOS, Boots, John Lewis & Partners, amongst countless more. Retail media networks was a prevalent theme throughout the discussions at the event. Retail media networks essentially refers to the promotional activities that occur within the retail environment, as a way of retailers leveraging their consumer data for advertising opportunities with the aim of driving conversions and generating additional revenue streams. It plays a crucial role in revolutionising the way brands connect with their consumers, but to do so, you need to know about your consumers and what they like for it to effectively work.  
In a discussion with Elton Ollerhead, Director of ASOS Media Group, and James Cahill, Head of Creative and Design at ASOS, they addressed the importance of unique and creative content to push positive results for brands within the retail space. To do so, you need to know what will draw people in and what works for them. Retail brands need something that sets them aside from the rest in order to stand out from the crowded market, highlighting the need to know your audience but be different at the same time. Similarly, Phil Eacott, Partner & Manager at Waitrose, and Jemma Haley, Retail Media and Supplier Insights at John Lewis & Partners, discussed how brands can leverage retail media to meet the attention objectives of consumers and how to run effective campaigns doing so. There were multiple discussions which focused on the retail media hype, however there was one similarity amongst them all – the need for consumer insights to know what works and what doesn't. 
A chatbot can act as a versatile tool within the retail media landscape. With the retail media hype being so prevalent, gaining valuable insights into what works for your consumers is extremely important, which a chatbot can help you understand. With Futr's AI-led chat service, you can gain insights into your customers easily and without the hassle. Chatbots can gather and analyse customer behaviours, providing your business with data that can help you improve retail media strategies and sales. In addition to this, retail e-commerce sales are constantly on the rise which is why there must be an emphasis on ensuring customers are supported throughout their shopping journey. With there being this shift in consumer behaviour, and more of an online customer demand for retail spaces, we see there being a greater need for retail chat services. We support that good customer service is the key to making any brand excel in this space, which is why implementing a conversational AI chatbot into all online retail spaces are a necessity and an efficient solution to this increased demand. According to Baymard Institute, an average of 69.99% of shopper's baskets get abandoned before check-out. We believe that if buyers are supported throughout their journey this number could significantly decrease. This can be done through the implementation of our chatbot that can be there to support your customers every step of the way and increasing the chances of making sales for your retailers. It is without question that a chatbot can enhance the overall shopping experience for your customers.  
Understanding your Consumers is the Key to Success 

 
The prevailing message conveyed during the discussions centred around prioritising your consumers in all aspects of your endeavours. To achieve customer satisfaction, understanding your consumers' needs is crucial for success. Many discussions at the event emphasised the importance of gathering qualitative data in order to gain genuine insights into your consumers' needs and wants. Obtaining qualitative data goes beyond identifying patterns and trends within data, but instead depicts the context and meaning behind it all. By doing so, you can genuinely grasp what it is your consumers want and why.  
In a discussion with Pete Harbour, CMO Of Ice-Cream, Unilever, he highlighted the significance of comprehending human behaviours, as well as their wants as consumers, rather than merely categorising them based on data sets. Harbour stated that human behaviour is alive and well and shouldn't be disregarded, highlighting the importance of recognising qualitative insights to be as critical as quantitative. Additionally, Kenyatte Nelson, Chief Membership and Customer Officer at Co-op emphasised the immense value of the customer. He made it known that building relationships with your consumers and putting them first is the key to success and an invaluable tool for all organisations.  
The focus of these discussions around consumer data collection aligns with our beliefs of customer feedback acting as fuel for business intelligence. Chat surveys are an efficient way to gain an understanding about your consumers and their wants. A chatbot can automatically survey the visitors on Your website or social media channels and is an easy way to boost participation rates when reaching out for feedback, as opposed to other forms of data collection e.g., Email surveys. Futr's AI-led chat service allows you to implement a chat survey that can be created from scratch by your team, so you can ask your desired questions, or we have the option to use one of our many pre-set templates. We see great success in using this feature as it's an efficient way to gaining consumer insights.  
Our time spent at MAD//Fest was one to remember. We thoroughly enjoyed being in a space full of innovation, insightful talks and fun. If you want to continue the conversation and learn more about how Futr's AI-led chat services can give your customer service team superpowers and help you understand your consumers' needs better, then please get in touch with one of our team members here.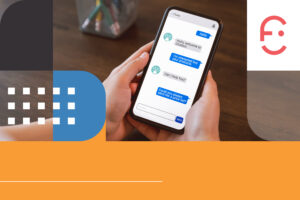 Powered by natural language processing (NLP), conversational AI is an advanced technology capable of simulating human speech and interactions. Although
Read More »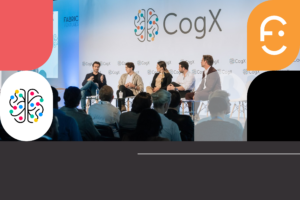 CogX Festival is one of the largest conferences in the world focused on conversations around AI and ground-breaking technology. This
Read More »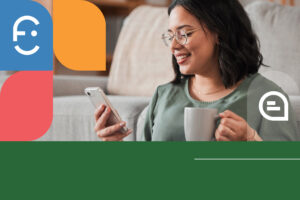 Live chats play a vital role in helping your eCommerce business stand out from the crowd, guarantee stellar customer support,
Read More »