Leaders at Law Firms. Leadership Through the First Wave of the Coronavirus Crisis
Leaders are facing the greatest challenge of their careers. As stated by McKinsey & Co:
"The goal for…leaders is to emerge from this not having just "managed" the crisis but being stronger because of it.
"For this reason, it's important…to keep a steady hand on initiatives and programs that can help the business become tech forward" and navigate the current landscape.
In the next edition of our legal sector Futr Spotlight, we spoke with Charlotte Walker-Osborn, Partner, International Head of AI, and International Head of Technology Sector at global law-firm Eversheds Sutherland.
Charlotte shares her thoughts on the role technology has played during the crisis, emerging trends in the technology sphere & the application of AI, and what implications we can expect for the future.
Please could you give a brief intro to yourself and your role at Eversheds Sutherland?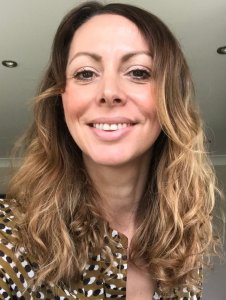 "Sure; I am a Partner and the International Head of AI and International Head of Technology Sector at global law-firm Eversheds Sutherland. I'm a technology, outsourcing and cyber/data lawyer of 20+ years. Technology is my real passion – from traditional through to disruptive tech.

"Our AI practice is global. As your readers will know, AI suppliers emanate from and supply across the globe. Innovation is actually coming from many countries which is exciting, even though the jurisdictions which are most mentioned are the US, China, the UK and Germany perhaps.

"Laws and guidance around supply and use of AI in different jurisdictions varies widely across jurisdictions. As such, our clients need our advice across the globe to help ensure compliance with those said laws and guidance as well to understand the prevailing trends around ethical AI, good data governance expectations, laws around privacy and so forth etc.

"Eversheds Sutherland, as one of the world's largest law firms operating in 34 jurisdictions, has been advising clients in these areas around the world."
Looking back to the beginning of the pandemic, what impact did you see on clients and the delivery of client work?
"A number of clients utilised the furlough scheme or similar schemes across the world. At times, this put pressure on some of their teams in supporting their businesses, including as to the operation of those schemes.

"There was and still is also a real board focus on how businesses are going to adapt to the "new normal" or the "new abnormal" – for example, some of our global healthcare and pharma clients, alongside technology suppliers, have pivoted heavily to focussing on COVID-19 related projects – often times for societal good.

"A lot of our clients were also still trying to operate as normally as possible whilst navigating the move to remote working."
What role did technology play in this?
"Technology has proven to be a huge enabler of business during this dark period.

"Without the seismic shift to cloud-based technologies that started 6-7 years ago, the economic impact of the pandemic would have been even more severe than what we've seen so far.

"Additionally, given how little notice was generally given by governments on moving to remote working, the capability of many technologies that support virtual working has really been essential and, undoubtedly, showcased in terms of its potential.

"For example, we as a firm have personally seen little impact on how we can support clients, which is largely down to our robust technology environment."
Turning now to the world adapting to the 'new normal', what current trends are you picking up?
"A lasting impact of this awful pandemic will be procurement of technology as a highly strategic choice for business.

"Cybersecurity is one area that has board level attention right now, as businesses aim to ensure they have secure working practices with staff working remotely (such as securing data, applications and networks, ensuring personal phones aren't used to handle confidential data, and so on). We are seeing a plethora of cyber-security mandates as a result, especially on the cyber-resilience side.

"Looking at tech M&A activity, that's understandably slowed down, in no small part due to a difficulty in valuing businesses. That said, it's starting to pick up, more so in the UK than the US, by way of example, with deals like distressed purchases or bolt-on purchases of tech companies that complement a business, in terms of skills or area, often in the AI or cyber-security or virtual working space if a tech business.

"On the broader use of AI, the need to embrace technology has been a real catalyst for businesses to overcome uneasiness on things like data usage, transparency etc. and move forward with the use of AI, as opposed to more simplistic machine learning (ML). We are seeing many more companies coming to us for advice around adoption or supply of AI, RPA, ML etc."
Focussing on the use of AI in particular, what new use cases / applications are you seeing at the moment?
"There have been some brilliant applications of AI within the healthcare and pharma spaces.

"I was honoured to work with AstraZeneca, supporting the company with putting in place its collaboration with BenevolentAI for use of AI to accelerate drug discovery. The collaboration utilises machine learning and artificial intelligence to speed up the discovery of potential new drugs for chronic kidney disease and idiopathic pulmonary fibrosis.

"The use cases in healthcare and pharma sectors already take data governance and treatment of patient data very seriously, as well as having strong agreements in place with customers on what data can be used for, so extending their use of tech to AI and more of ML is a natural progression. These use cases have paved the way for other sectors to adopt AI more fully.

"Other sectors that we are particularly seeing are embracing advanced applications of ML or adopt AI, in particular, are often in the automotive (autonomous vehicles) sector, the retail sector, the technology sector, the industrials sector and the financial services sector. AML, cyber security fraud detection, personalised experiences, chatbots and preventative maintenance are great examples of increasing use cases we are seeing. For cyber security, it is critical as the protagonists utilise AI increasingly so AI use is inevitable to protect against AI-driven cyber attacks."
What implications for the future of technology does the pandemic hold?
"Undoubtedly, I think there are wide reaching implications as a result of and beyond of the pandemic – for consumers, regulators, governments, and businesses alike. We've already talked about the impact on remote working, for example, and I consider the new normal will embrace a more flexible working week with office and home-based work and smaller offices per business and more use of technology to support virtual working as a result.

"In the consumer sector, we're already seeing enhanced adoption of robotics in places like supermarkets and shopping centres (robot cleaning in Walmart or the K9 robot dog dispensing sanitizer in Bangkok shopping malls, for example) and accelerated use of drone deliveries to get much-needed supplies to people in hard-to-reach places. There are being developed to assist with social distancing as shops, pubs and restaurants reopen.

"Aside from the increased consumer receptiveness to new technology aiding its adoption, the need to embrace these new technologies has also fuelled much-needed progression with legislation and I expect the pandemic will accelerate the arrival of new legislation, particularly in relation to regulation of and guidance for use of specific technologies including AI, robotics and drones.

"The EU published a draft white paper on AI in Spring to set some rules around its use of AI, including for companies outside the EU looking to supply within it.
"The view of many is that it was quite protectionist / EU-focussed with key protection for data held within the EU by EU companies and government. Yet the pandemic has shown us that data sharing across the globe is critical in certain instances.

"I expect the pandemic will positively influence global coordination on such topics, as sharing data for global/social good is now starting to trump the monetary gain sought by protectionist measures of keeping data within businesses and governments at times. In all of this, we must of course protect the individuals' personal data to a sensible degree though. It is a balancing act.

"We needed a catalyst to ready our laws, businesses and ourselves to truly benefit from AI's progression and the potential societal benefits it can bring. One of this grim pandemic's silver linings and legacies may be just that."
Follow the Spotlight Series of the Futr blog to discover our other conversations with thought leaders about digital transformation and using technology to improve agility and resilience. 
Get in touch with the Futr team to see how we're helping organisations drive digital transformation in their organisations through multilingual live chat and chatbot automation.

Book a FREE demo today to see our platform in action.