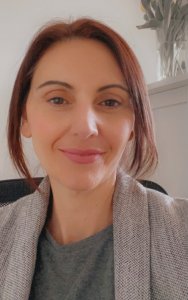 Leadership Through the Pandemic

In this edition of our Spotlight on Housing series, we spoke to Jennifer Gould, Service Director for Community and Wellbeing at Epping Forest District Council.
Gould describes the role of technology in maintaining community wellbeing and reflects on the role of cultural services as we build back to a new, post-pandemic normal.
Looking after the residents most in need
With a career in local government, Jennifer recounts how she came to work at Epping Forest District Council, in a particularly broad role, as Service Director for Community and Wellbeing. She describes how retaining their housing gives the Council an edge in being able to look after their most in need residents.
"I've worked in local government for almost 20 years, having started as a housing advisor, I worked my way up via a myriad of other roles all within local authority housing services across Essex and London.
"For the past 18 months, I've been at Epping Forest District Council. Initially, responsible for Housing Needs and Older People's Services, I have since taken on the role of Service Director for Community and Wellbeing which includes housing needs, the wider community, health and wellbeing along with cultural services.
"This broader role includes all aspects of housing needs; housing strategy, homelessness, rough sleeping, temporary accommodation, allocations and lettings. Having those services alongside our health and wellbeing activity and culture and heritage services means that we can join the dots more easily and take a holistic approach to improving the overall health, wellbeing and life opportunities for residents.
"With regards to housing, we retain and manage a stock of 6,500 units. Retaining our stock allows us greater flexibility to respond to supported needs, homelessness and temporary accommodation. We're absolutely committed to providing good quality, affordable accommodation for local residents – we also have quite an ambitious council house building programme."
Supporting wellbeing through technology
Tackling accessibility challenges
From her unique viewpoint in the Council, Jennifer recounts the challenges of the past 12 months and told us of the wellbeing value that technology brought to the Council's residents.
"Although we are a small district Council, we cover a large area. It's a district of two halves really, at one end bordering with London and on the Central Line—it's quite urbanised. The north of the district is far more rural, with very different issues around accessibility to things like public transport and Wi-Fi.
"But like the NHS, councils are brilliant in a crisis—they are really good at being responsive, coming together and rallying. Teams from across the business came together to support and look after our residents.
"We set up a community wellbeing advice line for those who are shielding, and our Sheltered Housing Officers were deployed at home, making calls to ensure residents had food and that any appropriate prescriptions were delivered."
Enabling greater access to internet
"Of course, confined to our homes by government restrictions, elderly people, in particular, did become isolated and lonely. To tackle this problem amongst our sheltered accommodation residents, we put several solutions in place, including devices to enable video calls over 4G.
"Out of this initiative, we've heard stories such as one lady who was able to speak to her son and meet her granddaughter for the first time via video call whilst she was shielding. You just cannot understate the wellbeing value of something like that.
"As with many other social landlords, Wi-Fi connectivity has been an issue for us at times, both for our residents and our staff.
"For example, at one of our hostels of temporary accommodation where we have around 50 units occupied by a mix of families and single people, while homeless they are not jobless. The Wi-Fi could not support adults working and children learning from home. So, we had to look for grants to pay for dongles as an interim measure to enable residents to continue their lives online.
"It was a similar story for some of our staff too, who for varying reasons neither had, nor wanted, internet at home. We've had to work with those colleagues, supporting and encouraging them to understand what Wi-Fi and broadband in the home actually enables and sometimes supply dongles."
Improving resident experience through placemaking, economic development and cultural services
Jennifer touched on her strategic priorities as we build back towards a new post-pandemic normal in the coming months and years. A key focus will be holistic placemaking and joining the dots between the many services the Council offers its residents.
"Ultimately, we will be thinking about how we can support the community and foster the build back to a new, post-pandemic normal. We will firmly be focused on placemaking in the holistic sense and economic development for the coming months and years. A key aspect of this holistic view will be focusing on how cultural services can deliver improved experience for communities. For example, through community and cultural services, how can we support the regeneration of high streets and local businesses? And whether thats about the creation of community facilities. This would create a focal point and a draw into high streets which, in turn, would support the creation of jobs and/or employment training."
"Everyone in" initiative
Looking towards the future, Jennifer reflects on what changes she sees across the wider industry; identifying glimmers of hope in the effort to tackle the rough sleeper problem and a greater societal consciousness of the intrinsic link between quality housing and people's health and wellbeing.
"The pandemic has demonstrated, beyond any doubt, the impact of housing on health and how intrinsically linked they are; good quality, affordable housing is integral to people's health and wellbeing.
"Also, for the first time, we are starting to crack the issue of rough sleeping. The 'Everyone In' initiative gave us the opportunity to provide accommodation for all those rough sleeping and the subsequent support is helping to keep rough sleepers off the streets. It's really important that we build on the 'Everyone In' legacy.
"While the pandemic has presented numerous and unprecedented challenges, it has also presented opportunity and there are some glimmers of hope here, springing out from what has been a very challenging time, and I hope these advances are retained and built on."
Learn more about improving resident experience
Many organisations in the housing sector are going through digital channel shift to improve resident experience. We spoke to Paul Taylor, Innovation Coach at Bromford Lab to learn how they are fostering digital innovation in the housing sector. To hear more, watch the full vodcast now!

Follow the Spotlight Series of the Futr blog to read discussions and insights from some of the UK's leading organisations in the public sector. Contact the Futr team to see how live chat and chatbots for housing providers can transform the resident experience.
Book a FREE demo today to see our social housing solution in action.