The shift in giving caused by COVID-19 represents a turning point for charities. As social distancing guidelines and a decline in cash donations forced nonprofits to fundraise in digital environments, charitable organisations now have to embrace digital transformation to avoid losing touch with donors and stakeholders.
This is where live chat and chatbots for charities come in, introducing a toolset that drives digital transformation in charities and other nonprofit groups.
Download our eBook on "How charities can drive digital transformation through chatbots" to find out more!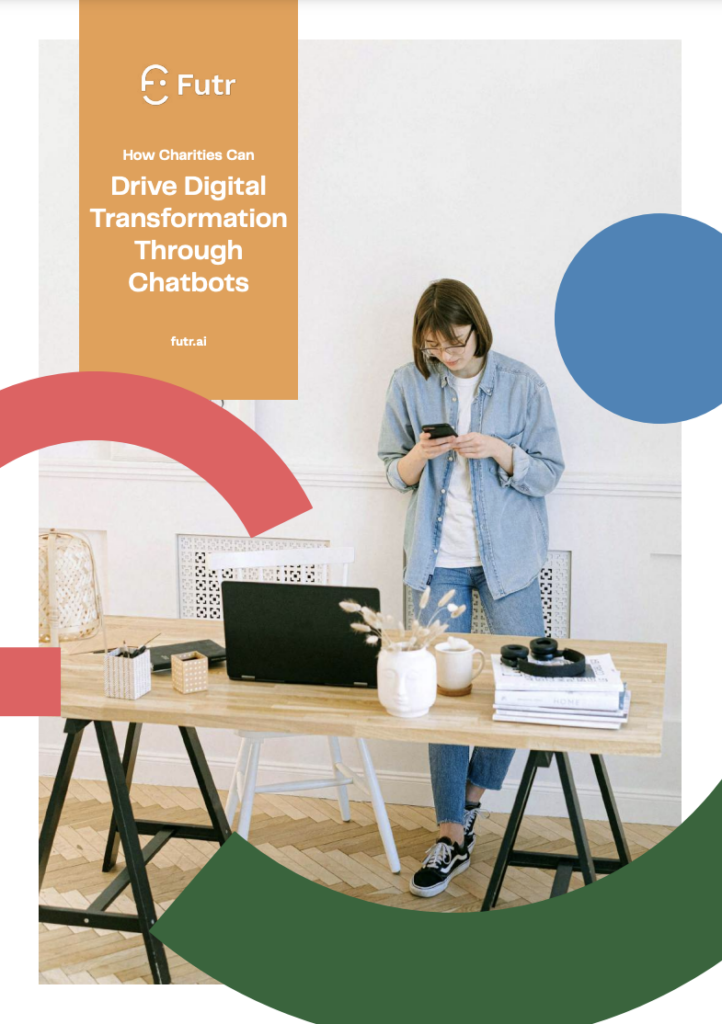 This eBook explores:
Digital transformation in the charity sector
How chatbots can assist with core service delivery
Digitising paper-based processes
Digital donor engagement
Multilingual chat support