Enhancing Superdrug's Customer Experience with AI Chat – Full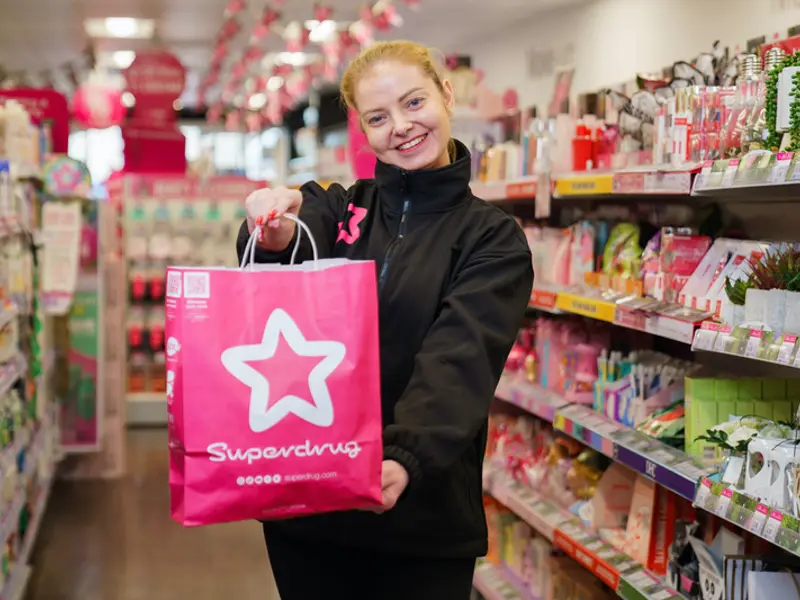 Self-serve AI Chat Solution Delivers Significant Efficiencies
Superdrug is the one of the largest health and beauty retailers in the UK with over 800 stores. The company's focus is on providing a wide range of affordable, high-quality products and excellent customer service.
In a competitive industry, Superdrug has become known for its friendly team and commitment to customer satisfaction. 
diverted customer interactions
hours saved by automation
Superdrug was facing an operational challenge due to a high volume of repetitive customer inquiries. These routine queries were monopolising the time of customer service agents, resulting in inflated operational costs and reduced productivity.
Looking to enhance efficiency and the customer experience, Superdrug sought a solution to automate these queries. They aimed to reduce the manual involvement in handling routine inquiries, freeing up their customer service team to address more complex issues.
Beyond operational efficiency, Superdrug also aimed to improve customer satisfaction. They understood that swift and accurate responses were essential in the competitive retail landscape. By automating repetitive queries, they hoped to provide faster answers, increasing customer satisfaction and loyalty while also driving business growth.
Futr AI's SaaS chat solution allowed Superdrug to quickly and easily select the data they wanted to use to allow its customers to self-serve answers. After that, Futr's machine learning did all of the rest, ensuring that whatever format a questions was asked, Futr's model could understand that and direct the customer to the best possible answer. These Superdrug data sources included their most commonly asked questions which they bulk uploaded onto the chat solution, and their real-time website content. 
Futr AI provided comprehensive training to Superdrug's customer service team to get the best out of the available features, including the usage dashboards which provided previously unseen real-time insight into customer behaviour. 
Auto-translate queries and responses, making your live agents fluent in 120+ languages.
Enjoy end-to-end security architecture with military-grade data encryption in transit and at rest.