Leaders in the Legal Sector. Digital leadership through the first wave of the coronavirus crisis.
Digital leaders are facing the greatest challenge of their careers. As stated by McKinsey & Co:
"'The goal for digital leaders is to emerge from this not having just "managed" the crisis but being stronger because of it.
For this reason, it's important for CIOs to keep a steady hand on initiatives and programs that can help the business become tech forward."
In the first of our legal sector Futr Spotlight, we caught up with Jon Grainger, Chief Information Officer of Slater and Gordon (S&G) UK, to share his thoughts on the crisis and how his teams were responding to the needs of their clients and employees, and more broadly the initiatives he's working on at S&G.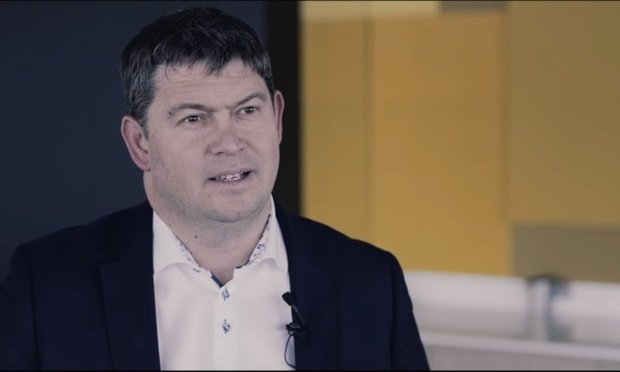 Please could you give a brief intro to yourself and S&G?
"No problem – I'm Jon Grainger, CIO at S&G where I've been for 6 months, having spent nearly 4 years in the legal sector – before this I've spent most of my career selling and delivering IT professional services.

S&G UK is the leading personal injury law firm in the UK. Since joining, I've taken up the mantle on our Work Anywhere transformation and our rapid movement towards automating legal processes in the personal injury space, redefining how certain legal services are accessed by the UK public."
What preparation did you already have in place for the unprecedented move to fully remote working?
"I think we were relatively fortunate, in that we've been working on our 'work anywhere' platform and strategy for the last couple of years, and we were already using tools such as Teams and IP telephony.

We'd already identified laptops for most staff, not just fee earners, and the fact that our home-grown VPN solution allowed for split tunnelling – means that each member of staff could connect directly with Microsoft rather than going through our data centres. Bad latency is the killer of video conferencing!"
And if you weren't so well prepared?
"If we weren't so well prepared, the key would be prioritisation – assess what the 'home office environment' has, and focus on setting up telephony and video conferencing functionality."
What one problem did you face that needed solving the fastest?
"In the personal injury space, keeping our contact centres open is important – people either want a person to talk to about their claim, or a highly personalised online experience.

To do this, our telephony team moved all our phone numbers into Teams, meaning that calls to any number, such as desktop direct dials, are routed straight to Teams."
What has this sudden transition meant for your billable staff and the business as a whole?
"This situation has created an unprecedented appetite to consume digital transformation.

In the legal sector, we have a cautious attitude toward technology adoption and changing working practices. The sudden move to remote working answers the 'why' when it comes to using new technology.

The business has been complimentary at how easily we've maintained BAU given all that's happened, which is great to hear.

The conversation is now turning, from us taking the business through transformation, to them asking us how we can digitalise other processes and do more!"
Lastly, looking to the future – the next several weeks and beyond – what's in store?
"We're now looking at optimising the home office setup, in terms of devices and equipment, and tuning our systems so that we can offer the digital equivalent of the office.

When we're able to start using our offices again, our staff will be well versed in using the tools needed for agile working.

So we're back to focusing on our core technology strategy summarised as work anywhere, automate everything, and disrupt!"