COVID-19 has left an indelible mark on the customer service landscape. Here are 5 customer relations lessons to remember as we transition to a post-pandemic world.
Here's something almost everyone knows by now: the COVID-19 pandemic has dramatically changed customer habits and, with it, expectations for customer relations with brands.
According to Hiver, 80% of customers wanted better customer service during the height of the pandemic. Of that number, 32% expected their customer experience to be more "responsive" and "empathetic".
Navigating the new norms of customer service
COVID-19 matches the textbook definition of a black swan event — a rare event with sweeping repercussions that, in hindsight, should have been anticipated.
When the coronavirus reached Europe and North America in 2020, even the largest organisations were caught off-guard, with some industries suffering severe losses. As these companies scrambled to assist customers, what they thought were temporary changes would become permanent.
For instance, an Eden McCallum survey shows that as early as May 2020, the pandemic forced 71% of organisations to accelerate their digital transformation plans and 66% to shift to remote work permanently.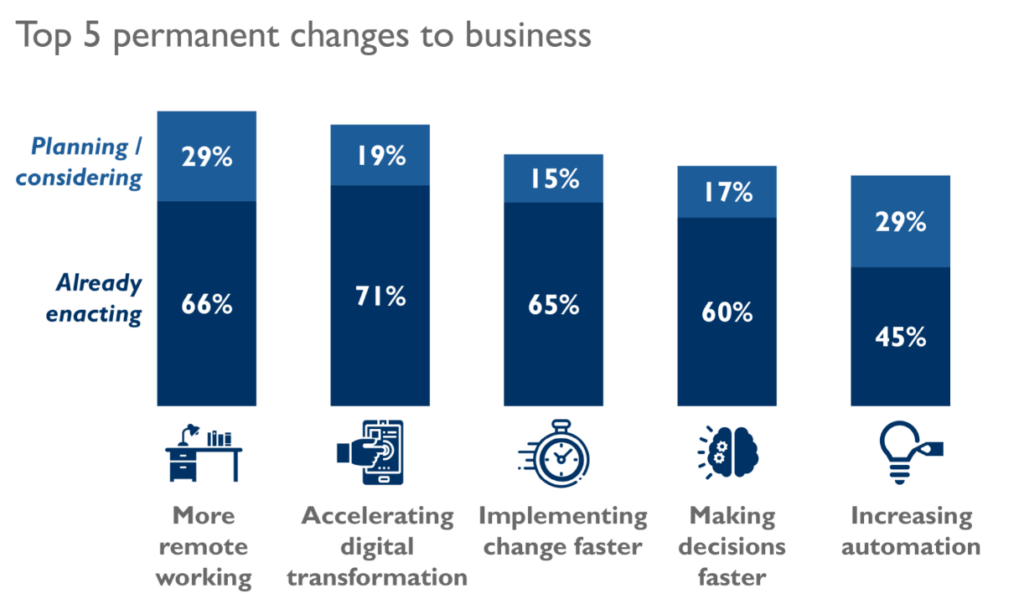 Image Source: Eden McCallum
As the pandemic curbed consumer spending and kept much of the workforce at home, organisations had to adapt and work harder to understand the new challenges their customers were facing and maintain positive customer relations.
Whilst things across the UK have largely gone back to normal, new customer habits that arose from the pandemic are likely to stick around. For instance, research by Salesforce shows that 93% of consumers who use contactless payments said they'd maintain or increase their use of the technology after reopenings.
Image Source: Salesforce
Your organisation's customer support team (or teams) can expect these new digital-first behaviours to extend to their work. Of course, that makes the job of maintaining positive customer relations more challenging for already-strained customer support teams.
With that said, here are five key customer relations tactics to remember as we move into a post-pandemic world
1. Offer customer support on digital channels
The acceleration of eCommerce and digital channels has been one of the most drastic customer relations developments associated with the pandemic.
According to PwC's June 2021 Global Consumer Insights Pulse Survey, between October 2020 to March 2021, over 50% of surveyed consumers had become "more digital". For instance, online shopping on mobile (44%) had gained five percentage points within those six months, putting it two points shy of in-store shopping (46%). PwC also found that more people reported buying online at least daily.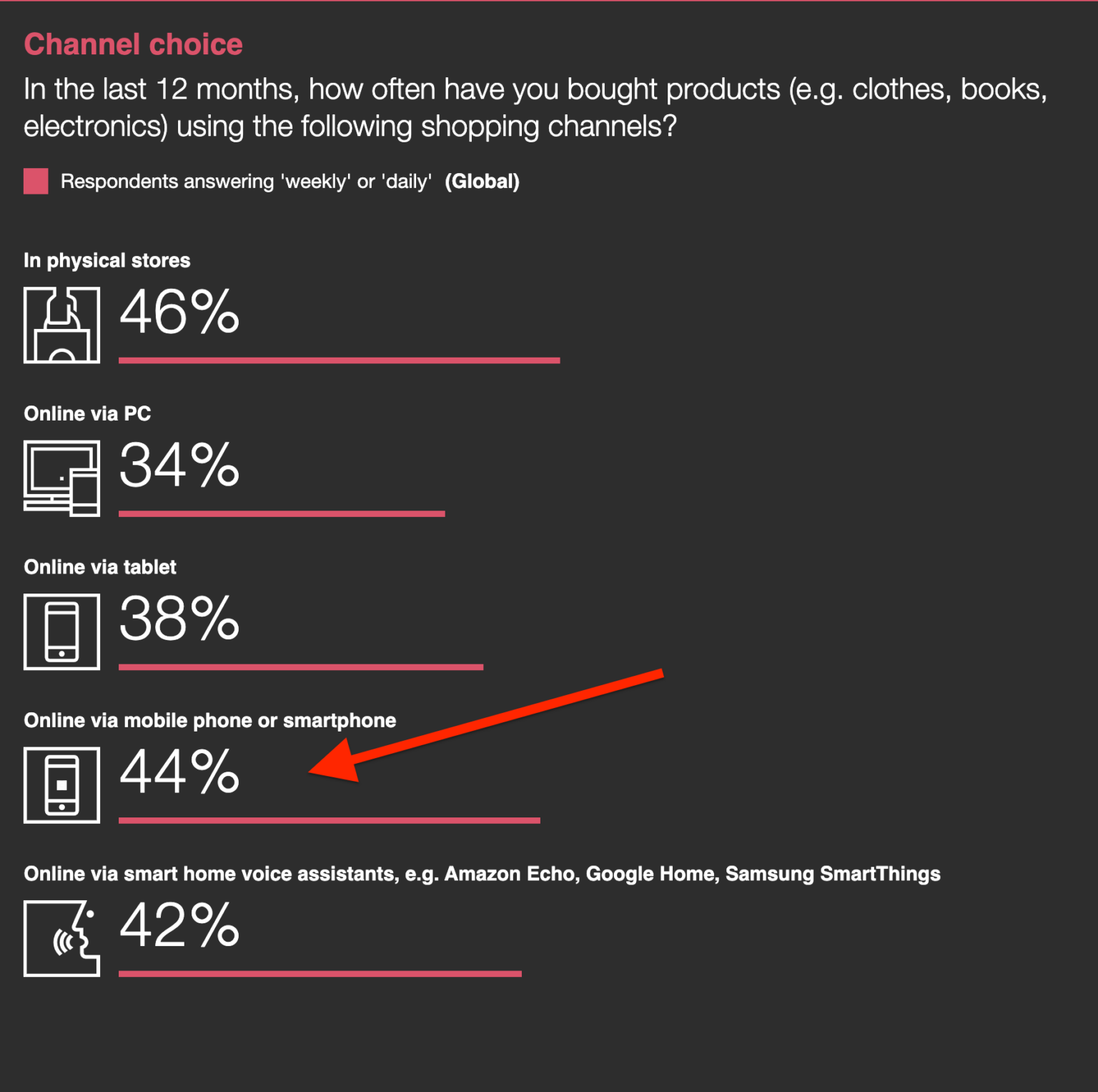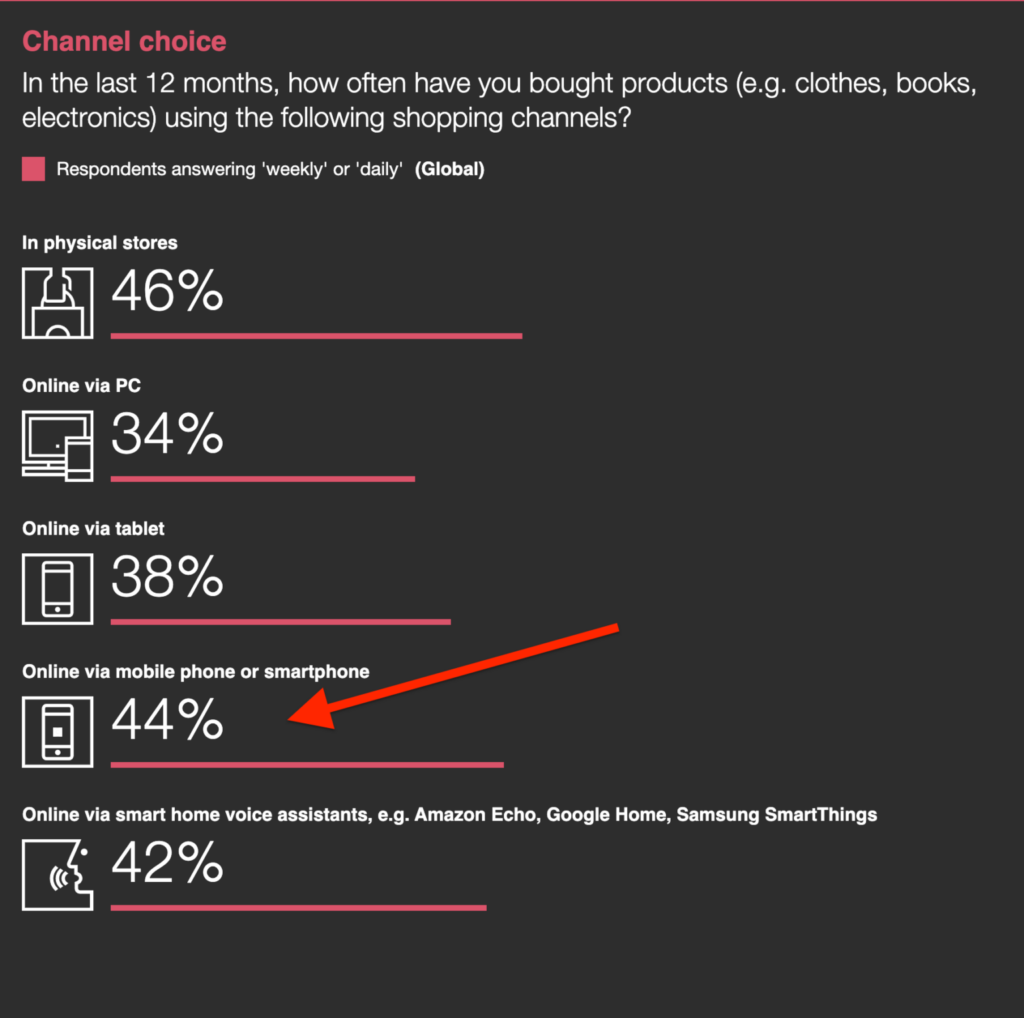 Image Source: PwC
What You Should Do: The acceleration of digital activity means that your customers will also seek assistance through your digital channels, whether it's social media platforms like Twitter, messaging Apps like WhatsApp or Your website.
Digital will be a vital component of the customer experience, so we recommend scaling your omnichannel customer support capabilities. This will allow you to respond to customer queries on all your channels on time.
As mentioned earlier, customers now expect "responsive" service, which means Email may not be the best way to address complaints and feedback (but we don't recommend removing it from your customer relations mix either, as many of your customers may prefer Email).
2. Make customer interactions more empathetic
Research by Calabrio shows that 62% of managers believe their customers expect representatives to be more emotionally empathetic in their interactions, both during and after the pandemic. This is consistent with the results of a September 2020 MyCustomer survey, which found that 70% of consumers said it was vital that customer service staff display empathy and compassion.
These findings highlight just how much COVID-19 has transformed the socio-economic fabric of society. And brands will be remembered and judged accordingly by how they treat their customers during this crisis.
Furniture brand MADE has emerged as a winner, asking customers what they want from the company instead of pushing offers and products.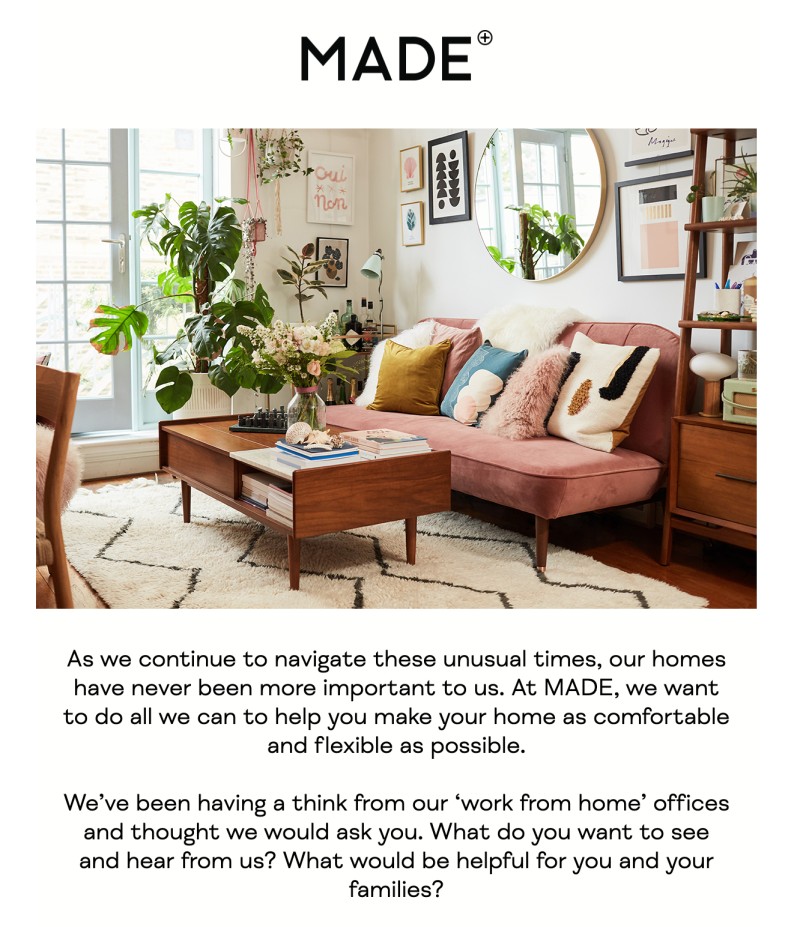 Image Source: Litmus
What You Should Do: With physical channels such as brick-and-mortar stores and banks limiting face-to-face contact, customers are turning to digital media for questions and feedback that need personal attention.
Consider looking into enhanced options for providing constant guidance and support to customers. For example, multilingual live chat add-ons enable your customer support agents to receive and reply to messages in different languages, creating a more inclusive customer experience.
This, however, is just a tool. You still need to devote resources to teaching your customer support teams empathy and situational awareness.
3. Work harder to create loyal customers
Apart from testing our nerves and patience, COVID-19 is also testing customers' brand loyalty.
In July 2020, a Ketchum study found that 45% of shoppers had switched brands at the height of the pandemic. Just a month later, a McKinsey report found these sentiments were even more widespread — 73% and 63% of shoppers in the US and UK, respectively, had changed brands in the middle of lockdown.
Image Source: McKinsey & Company
Experts are divided on why this is happening.
On the one hand, some believe the economic downturn and stay-at-home orders have caused people to be less selective about where to buy fast-moving consumer goods (FMCG) such as toilet roll, hand sanitiser and cleaning supplies. McKinsey agrees, stating that consumers' sensitivity to prices means that value for money drives consumers to try new brands and new places to shop.
On the other hand, brand loyalty consultants like Robert Passikoff argue that loyalty to particular brands is an enduring behaviour and that shoppers trying new brands out of necessity will eventually return to the names they trust.
What You Should Do: Go back to the basics. Deloitte recommends communicating with customers and letting them know you care about them, even if they're buying less from you.
This goes back to being empathetic, which seems like common sense but is an area where many brands fall short. MyCustomer found that 39% of consumers still felt that brands didn't understand their emotional state during their interactions.
4. Understanding customer sentiment is key
Maintaining customer relationships during times of crisis requires rapid research and social listening to understand customer sentiment. With COVID-19 causing a shift in customer pain points, organisations that respond swiftly and decisively are better equipped to maintain customer loyalty.
For example, in the first few weeks of lockdown, Uber promptly shifted its priorities from ride-hailing to Uber Eats, expanding food delivery teams to meet the influx of food delivery orders. Uber also enacted and communicated its social distancing protocols to customers, assuring them that having food and groceries delivered to their doorstep would be done safely.
What You Should Do: Traditional methods of generating customer insights, such as surveys, are too slow. At a time when consumer preferences can change by the hour, organisations need innovative solutions for keeping a pulse on customer sentiment.
The surge in online usage offers opportunities to leverage social media behaviour and conversations with customers to develop new ideas to serve them better. For example, in Shenzhen, a local rent-a-car company deployed a team to monitor social media activity in real-time. 
If you have a customer relationship management (CRM) platform, use it to conduct sentiment analysis and pick up on keywords customers frequently use when providing feedback. Not only will this data help you engage customers better, but you can also use it to improve your product or service.
5. Resist the urge to go back to "normal"
In some ways, the pandemic made customer relations simpler. Whether it's because of staffing issues or the sudden shift to remote work, customer service teams had permission to deviate from standard practices. This ranged from making structural changes to teams and, as mentioned above, ramping up digital communications capabilities.
But now that most, if not all, COVID-19 restrictions have been lifted (as of this writing), it's important not to immediately assume that things can go back to the way they were.
What You Should Do: Beyond the obvious questions of "Can my customer service team continue working remotely?" or "How much should I spend on my digital customer service capabilities?", now is a good time to assess what changes you made for your customers and employees that can remain as-is.
Reimagine customer relations for a post-pandemic world
In crises like COVID-19, leaders often focus on how to get the organisation through the storm. However, it's important to remember your customers. How have their needs changed? What problems are they facing? How can you and your products and services adapt to these changes?
While it's still unclear what a post-pandemic world will look like, the research points to changes in customer behaviour, such as shopping more online and higher expectations for care and empathy, to become permanent. You'll have to find new ways to attract and retain customers in this omnichannel world, where loyalty now rests on swift and meaningful customer service.