Building a relationship with your audience is more important than ever. But, as your business expands, striking meaningful conversations, maintaining relationships, and providing tailored customer service to each individual is all but easy.  
Fortunately, technology is here to help. Premium chatbot features allow you to interact with your audience 24/7, provide assistance, added value, and build long-lasting connections.  
Nonetheless, not all chatbots are created equal. And, when it comes down to choosing the right integration for your needs, there are some pitfalls you should be aware of and avoid.  
In this guide by Futr, we'll look at the benefits of choosing a Software-as-a-Service solution rather than a free, DIY one – and we'll explore the must-have features of a good chatbot. Let's get started.  
SaaS Vs Free Solution: What You Need To Know
Whether you are running a company on a bootstrapped budget, or just looking to keep the overhead costs of your charitable organisation low, opting for a free chatbot feature may be a tempting option. Nonetheless, this route can often do more harm than good for your business! 
The right chatbot can cut operational costs by over 30%, free up time for your customer service experts, and handle interactions with your audience in an efficient and engaging way.  
In the sections below, we'll answer key questions such as "What is SaaS software?" and look at the benefits of outsourcing your chatbot software to a SaaS company. Let's get started.  
What Is SaaS?
Firstly, let's cover the definition of SaaS. SaaS stands for "Software as a Service" and refers to a software delivery and licensing model used by companies across the globe. In this model, a software provider – or SaaS company – will create and host an application, which can then be purchased and customised by clients through a subscription service. While the software is hosted on the provider's server and database, it can be accessed on-demand by subscribers through cloud infrastructures.  
For companies, this means that they can get access to premium software and applications, all without having to invest in proprietary solutions, hire a team for maintenance or updates, or establish on-site databases and servers. In turn, this can help organisations optimise the efficiency of their operations and enjoy significant cost savings.  
SaaS business meaning: a SaaS business is a company that develops and hosts web-based or on-demand software in its own servers and database. The SaaS software can then be used by clients through a paid subscription.  
Examples of Saas
SaaS is a widely adopted solution worldwide. Some of the most common SaaS examples include Salesforce, Apps in the Google Workspace suite, Netflix, Microsoft 365, Zoom, and Zendesk.  
In terms of chatbot applications, Futr offers SaaS solutions that leverage the power of AI and ChatGPT and can be tested for free by prospective clients.  
SaaS Vs Free Chatbots
Undeniably, free and DIY solutions may be tempting, especially if you are operating on a tight budget. Nonetheless, when opting for a free chatbot, you may be missing out on customisation options, high-quality interactions with your audience, additional customer support and the latest technology.  
When using a SaaS chat service provider, you can take advantage of the help and guidance of a whole team of developers, experts and our customer support team, who will keep the software up to date with the latest technology, resolve any issue (that may arise) at any time of the day, and provide your company with an unparalleled customisation potential.  
10 Features of a Good Chatbot
Now that we've answered critical questions such as "What are SaaS products?", and we've explored the benefits that choosing a Software-as-a-Service chatbot can bring to your business, let's look at the must-have features that your SaaS chatbot should have.  
Chat Automation
Deployed across a mix of channels – including social media platforms, messaging Apps, and company websites – a SaaS chatbot can help you answer the most frequently asked questions with the use of AI. These levels of chatbot automation can help you interact with your audience and provide efficient troubleshooting services around the clock.  
Chatbot-Powered Conversational Forms
Conversational forms are a more efficient and engaging alternative to traditional forms. These allow you to gather customer feedback in real-time, boost engagement rates, and collect high-quality, relevant data. Plus, this feature allows your customer service agents to obtain information about a user's inquiry effortlessly, which can speed up and improve the customer service process.  
A Wide Range of Integrations
Integrating your chatbot with your full tech stack is essential. Integration capabilities allow the chatbot to connect to and draw information from a wide range of APIs. In turn, this will help the chatbot provide detailed and relevant information to the user.  
Automated Booking Features
Whether you are in the a charity sector, looking to organise your client's appointments, or streamlining the flow of customers through your business premises, booking applications integrated with a chatbot solution can help you better manage your Bookings, appointments, and reservations.  
Chat Surveys To Collect Customer Feedback
When it comes down to growing your business and providing ad– hoc services to your audience, nothing is as important as collecting customer feedback. But doing so is not always straightforward. With AI-powered chatbot survey options, you can now gain valuable insights into your customers' journey without affecting your UX.  
Generative AI Features
Premium chatbot solutions such as Futr are powered by conversational artificial Intelligence (AI). This technology allows your chatbot to understand the customer's questions, provide relevant answers, and promote human-like interactions.  
Live-Chat Capabilities
Although a high-quality SaaS chatbot solution can support most interactions with your audience, sometimes issues may need to be escalated to customer service managers. In this case, integrated live chat features allow your customer service team to receive Notifications and address any inquiries as it arises.  
Multilingual Chat and Accessibility Features
It has never been more important for companies to make their services accessible worldwide and to all users. This is especially important if you are looking to expand internationally or your goal is to create a more inclusive and accessible service for all. In this case, multilingual chatbot capabilities can help you interact with your audience in over 120 languages and offer immediate accessibility features.  
Chatbot-Driven 24/7 Customer Self-Service
One of the most important features of your chatbot is that it is available 24/7. This allows customers to enjoy self-service options at any time of the day.  
Customer-Centred Approach 
SaaS chatbots uphold the highest standards and are able to integrate the latest technologies, at no extra cost to users. At the same time, they boast endless customisation capabilities, which allow you to improve your customer service while also boosting your brand recognition levels.  
Partnering With Futr AI To Integrate a Custom Chatbot Feature
If you are looking to integrate a chatbot into Your website or social media pages, look no further than Futr's SaaS solutions. Our chatbot leverages the latest technologies to provide tailored and more efficient solutions for you and your audience.
Get in touch today to test out our demo and discover our plans.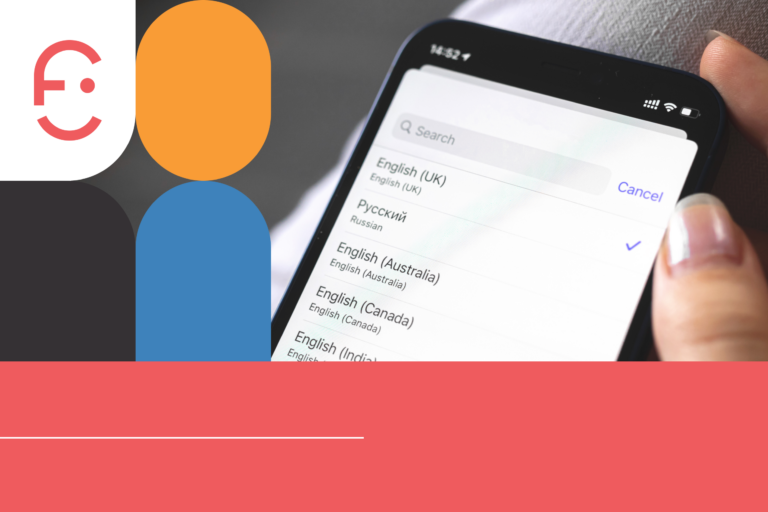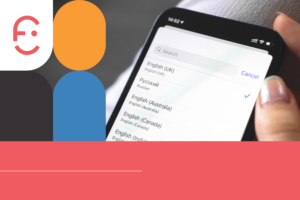 In today's interconnected and fast-paced world, the demand for instant, comprehensive, and accessible communication is more crucial than ever. For
Read More »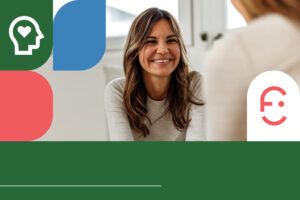 Critical care charities require exceptional support services and user care to meet the needs of the vulnerable individuals they support, in
Read More »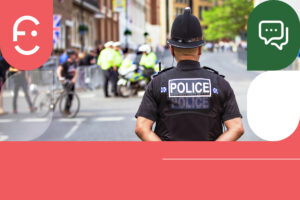 Language barriers can deter citizens from reporting crime in diverse policing areas. A recent 'Contact & Confidence' report found that a
Read More »