Spotlight Series
Driving Inclusion with Technology
07.07.20
HR Leaders spotlight. People Leadership Through the First Wave of the Coronavirus Crisis
Leaders are facing the greatest challenge of their careers. As stated by McKinsey & Co:
"The goal for leaders is to emerge from this not having just "managed" the crisis but being stronger because of it.

For this reason, it's important…to keep a steady hand on initiatives and programs that can help the business become tech forward."
In the next edition of our HR leaders Futr Spotlight series, we caught up with Alison Wallace, senior HR leader and Equality and Diversity Manager at Southampton Football Club, to share her thoughts on the crisis and her strategic focus for today and beyond .
Please could you give a brief intro to yourself and Southampton Football Club?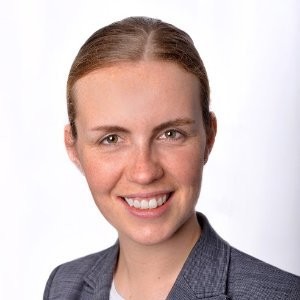 "Hi there, I am Ali, and I am the Equality & Diversity manager at Southampton FC. I joined the club in 2017 with the remit of helping Southampton achieve the Premier League Advanced standard for Equality, Diversity, and Inclusion.

Southampton FC, also nicknamed the 'Saints', plays in the Premier League – the top tier of English Football. The club is very much a community focused club, and this has been amplified through the Covid-19 pandemic. Our charitable arm 'Saints Foundation' have – through a partnership with Fare Share provided 1,000 meals a week to the local community throughout the crisis. We've even opened the stadium ground to be used as a site for coronavirus testing.

We're a multi-disciplinary team of over 450 permanent employees and 1,500 casual staff who working on match days and in hospitality."
What implications did this crisis have on your day to day?
"So, as you can expect as a function we have been incredibly busy and employees within the club have been looking to HR for both reassurance and guidance.

We are fortunate that we have not had to furlough any of our employees and there is a sense of real solidarity which has galvanised the club.

Keeping up with changes to legislation, fielding increased numbers of employee queries and mobilising the team to work from home has meant some long days for many of our team, but we all know why we are working so hard and are all invested in the long term success of the organisation."
How does technology shape your role?
"In both strategic HR and equality and diversity, there is real value in evidence-based decision making. Data and analytics are central to driving decision making here at the club, whether it's our fans, our community, casual workers or permanent employees.

HR is becoming more of a quantitative discipline and benefits from being an extremely data rich hub of the business. Surfacing insights by using our data is key to learning about and supporting our stakeholders and clients."
With such high numbers of non-desk-based staff, how do you currently use technology to engage with both your permanent and flexible employees?
"Via Saints Foundation, we engage with many staff members via webinars, which we have found to be particularly useful during the pandemic due to the restrictions to movement.

For our stewarding community and our largely millennial workforce – we encourage them to use our intranet which we have made available via a mobile app."
How has the crisis impacted your long term strategy?
"As a HR and professional services team, it is incredibly important that our strategy is highly correlated to the sporting side of the business – and this will remain as we start to exit the crisis. The club's mission is 'For everybody, every day to turn potential into excellence' and there are a couple of way this manifests itself.

For instance, one of our main challenges is to apply the culture of excellence from the football academy across all functions of the business, right through from grounds managers to IT staff. Employee wellbeing is also a key priority of the team and we offer a range of support from health and nutrition to a range of holistic activities such as pilates and HIIT workouts – allowing everyone to benefit from the wellbeing culture of the club. These have continued online during the pandemic."